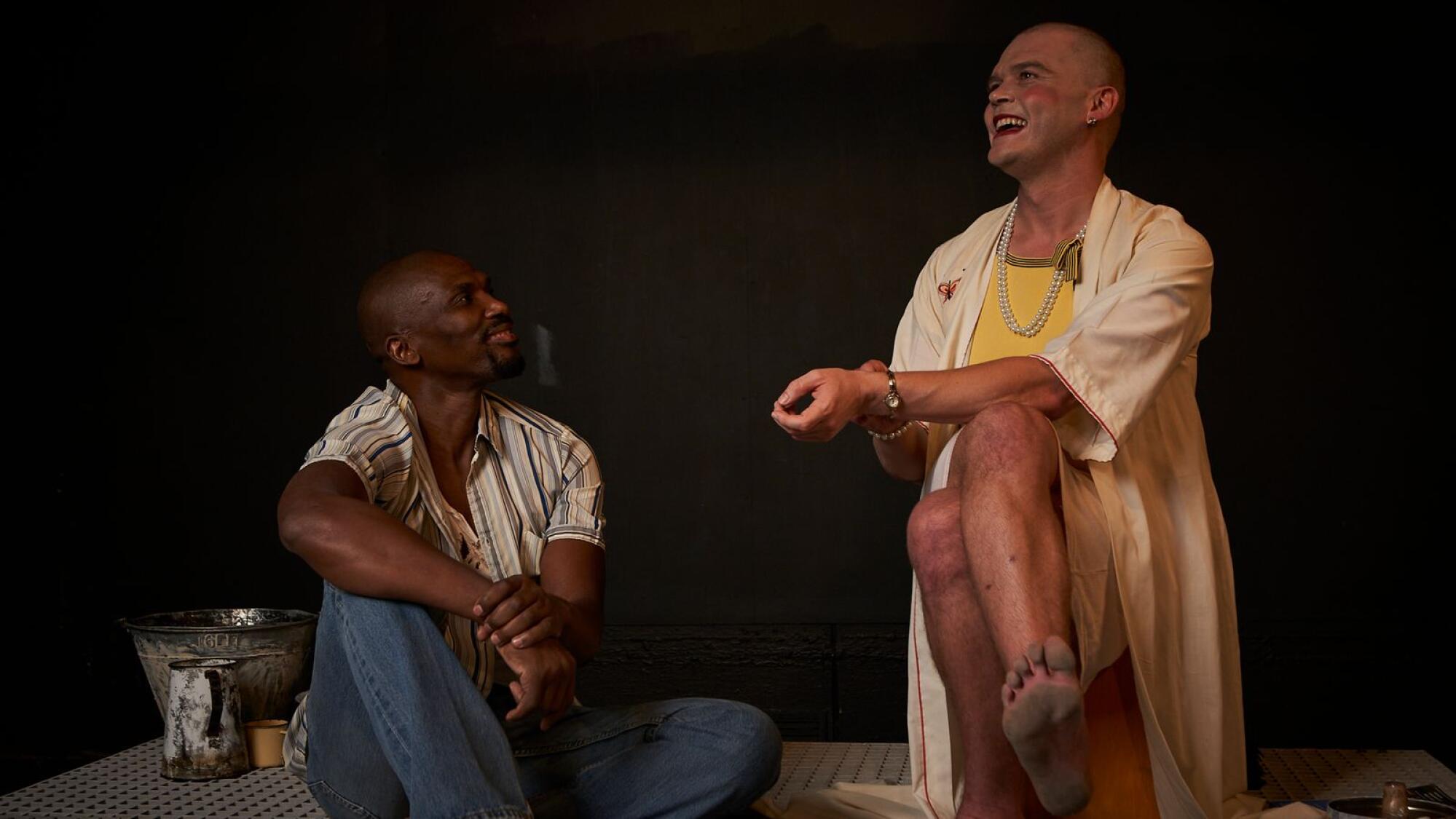 Manuel Puig's Kiss of the Spider Woman, directed by Sylvaine Strike, opens at the Baxter Golden Arrow Studio on Saturday June 5.
Originally written in Spanish in 1976 by Puig and translated into English by Allan Baker, Kiss of the Spider Woman has captured the attention of audiences for its romantic drama, political outcry and post-modern style portrayed through its two characters, Molina and Valentin. It was adapted for the stage in 1983.
The plot follows two cellmates who pass their time in a prison, by remembering and reinventing classics of the silver screen. What at first seems to be a simple and straightforward – if not casual – story of two people who appear to be opposites (the romantic and the revolutionary), instead reveals a story of political intrigue and double-crossing.
Starting out as a contest between two opposite personalities, it soon expands into a choice between two completely different attitudes to life. The choice is not sexual, although for a long time it seems so. It is between freedom and slavery.
"While we now exist in a time where confinement and lockdown are a part of our everyday vocabulary, we also live in a world where it is crucial to re-examine and expand our limited understanding of gender politics," says Strike. "The choice to stage this seminal play in today's revolutionary climate seems obvious and necessary."
Seating is limited and all performances will be restricted to 50% capacity, with Covid-19 protocols in place.
Kiss of the Spider Woman runs at the Baxter until Saturday June 19, at 7pm, with Saturday matinees at 2pm. Ticket prices range from R170 (Mondays to Wednesdays) to R200 (Thursdays to Saturdays).
There is an age restriction of 15 years. Book through Webtickets or Pick n Pay stores.