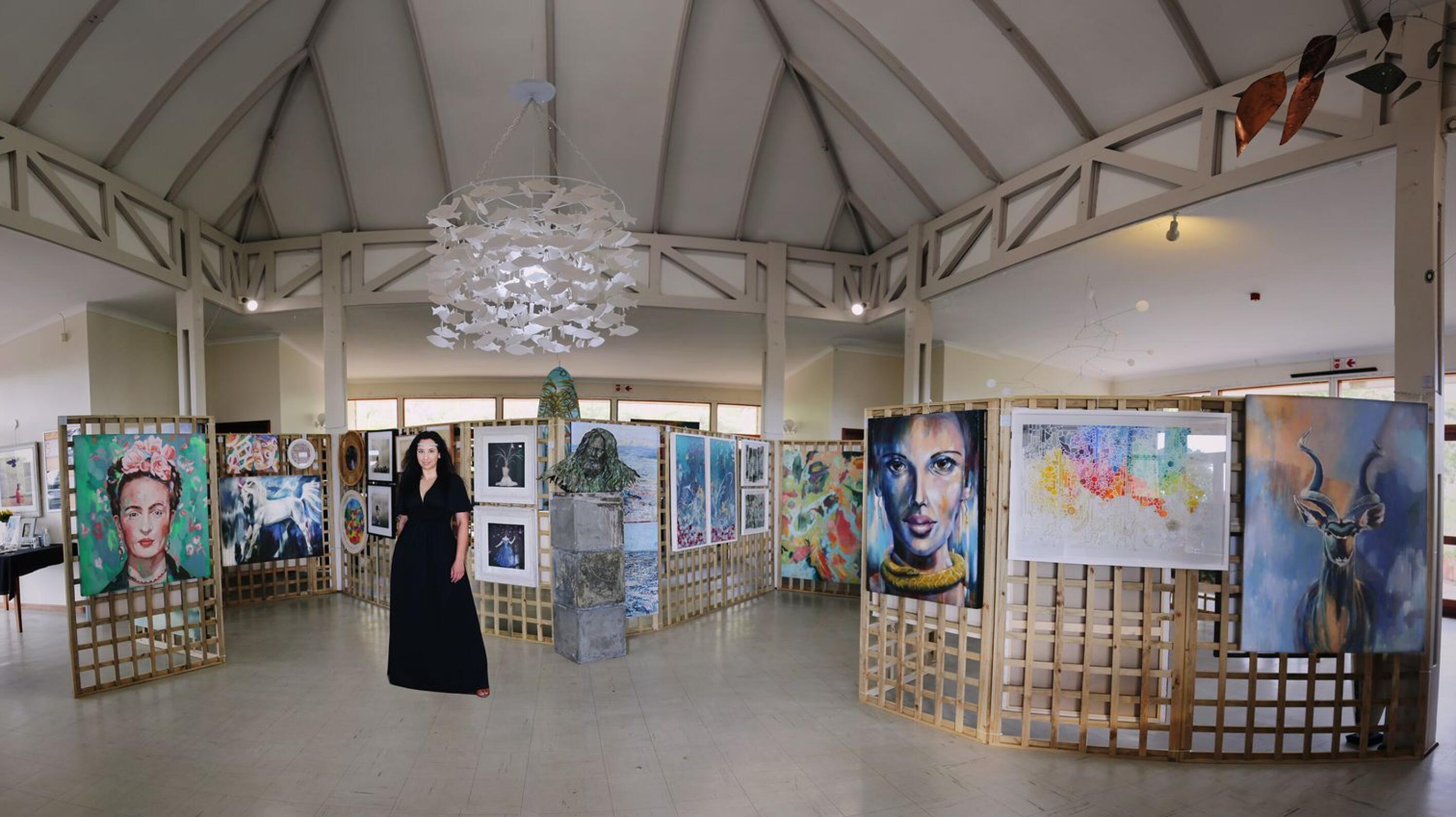 Proceeds from an art exhibition to be held in Scarborough will benefit The Emma Animal Rescue Society (TEARS).
The annual Deep South Community Art Exhibition, now in its fourth year, expects to have around 50 artists exhibiting this year, according to founder, curator and host Margherita Introna.
"Having grown from 29 artists in 2019 to 49 artists in 2020 to 52 artists in 2021, the goal in 2022 is to have around 50 artists because that's what the venue can accommodate. The event is maintaining good momentum," she said.
As an artist and photographer herself, Ms Introna found it challenging to find exhibitions that would accept photographic fine art.
"This was one of the reasons for creating Deep South Community Art because it's an exhibition that welcomes all media, i.e. painting, drawing, sculpture, photography, ceramics and more," she said.
The exhibition also sponsors a few artists through its "support-an-artist" initiative.
"This initiative supports a few artists who would otherwise not have been able to participate in the exhibition. For some, it is their first formal exhibition opportunity. The initiative covers their submission fees and provides some guidance with creating artist biographies and requirements," Ms Introna said.
Proceeds from submission fees and a 25% commission on sold art will be donated to Tears.
Tears marketing manager Wendy Scheepers thanked the creative community for their generosity during the holiday season – animal welfare groups' busiest time of year.
"The number of pets that are injured, lost, and abandoned has increased dramatically as families throw away 'old' pets to make way for new Christmas additions. Thanks to the funds raised by the Deep South Community Art Exhibition, Tears is able to channel more funds to our veterinary hospital during this very busy time," Ms Scheepers said.
The fund would also support the work Tears does to sterilise and vaccinate pets in poor communities and rescue animals in distress from all over the south peninsula, she said.
The exhibition will take place at the Scarborough Community Centre. The opening will be on Friday December 9, from 6pm. Viewing will then be daily from Saturday December 10 to Friday December 16, from 10am to 5pm.
There will be cheese and wine, live music and some of the exhibiting artists will create artworks live in the exhibition space. Guests will also have the opportunity to have cartoonist Tyler Pike create a cartoon portrait either live or from photos. Other events include a Yin Yoga practice and a gin tasting.
Art submissions are open until Friday November 25. Email deepsouthcommunityart@gmail.com For more information, visit the Deep South Community Art Exhibition's Facebook or Instagram pages.