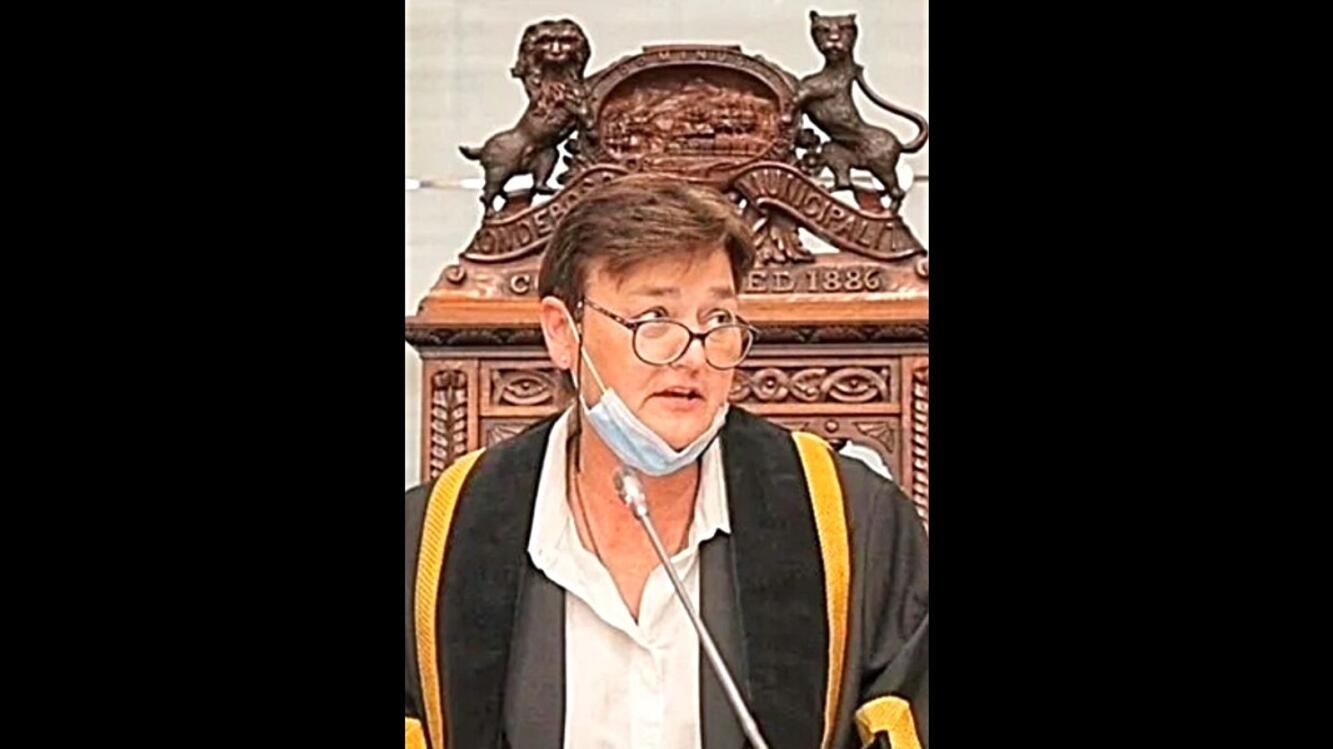 Thirty-five candidates will contest the municipal elections on Monday November 1 to become Ward 69's next councillor.
The ward includes Noordhoek, Sunnydale, Sun Valley, Fish Hoek, Capri, Kommetjie, Imhoff's Gift, Heron Park and Masiphumelele.
The DA won the ward in 2016 with 59.01% followed by the ANC with 34.81%, and the EFF with 3.5%.
Incumbent DA councillor Felicity Purchase is stepping down to make way for Sub-council 19 chairwoman Patricia Francke.
Ms Purchase says due to her full-time appointment as speaker of the city council she will no longer serve as a ward councillor but will continue to be involved in the far south as a proportional representation (PR) councillor.
Ms Francke, a PR councillor for 10 years, has experience tackling a range of issues, including social development, substance abuse, gender violence, early childhood development and homelessness. She is a board member for The Haven Kalk Bay shelter for the homeless and The Safe House shelter for abused women and children, a member of the Ocean View police trauma room, and a former chairperson of the Ocean View Community Police Forum.
According to her, safety, unemployment, housing, and the environment are the biggest issues in Ward 69.
During her three years as sub-council chairperson, she has worked with all communities in the far south, driving various projects, including the Kommetjie fire station and the Masiphumelele taxi rank
It is hard, she says, to separate the far south wards because they are effectively one community, so the councillors and the sub-council work as a team.
Safety is a citywide problem caused by a reduction in SAPS members across the province, but City law enforcement officers are being trained for deployment in high-crime areas to redress the problem, she says.
"The strategy has proved very effective and we will see new officers now in our sub-council areas soon."
Ms Francke vows to work closely with neighbourhood watches and develop more watches in Masiphumelele. She says the development of 700 housing units on a site west of Masiphumelele sports fields (Erf 5131) is one of the key projects on the cards for her ward.
Job creation, anti-littering awareness and driving the proposal for informal trading in Masiphumelele are some of her other priorities.
Lunga Mathambo, the ANC's Ward 69 candidate, says he has always stood for community development and there is a "great need" to establish community- and issue-based organisations in the ward so everyone can be part of it.
High unemployment and lack of housing development for the poor are the most pressing issues in the ward, he says. If elected, he will push for the development of housing, sports facilities and a multi-purpose centre on adjacent erven 5131, a City-owned property, and 4198, which belong to SANParks.
He says he wants to ease the plight of young people, women, and the disabled by making sporting facilities available to them and creating economic activities that can help them support themselves.
"Crime must be defeated through programmes that are meant to drive youth development. I am best placed to address these matters as I have been at the centre of development as a community leader and activist in Ward 69. We must unite our people in this ward for this to be successful."
Elgin Williams is the ward candidate for the ACDP, which took less than 1% of the votes in the ward in 2016. Nevertheless, the party remains hopeful, and says its focus is on safety and security and the poor state of the railway line.
Mr Williams, of Coniston Park, is also contesting wards 61 and 64. He says he has the best interest of the southern peninsula communities at heart and has been assisting those in need for many years.
He belongs to various community forums and is involved in his community's neighbourhood watch. He served on the Muizenberg CPF for more than four years and was supervisor at The Haven Kalk Bay.
"The train lines need to be well maintained and kept safe for commuter transport, and the Fish Hoek train line requires more railway police for scholars, and other commuters, who are often targets for criminals, especially during peak hours."
Crime, unemployment and substance abuse are some of the other problems the ward faces, he says.
This year, the Good party, which did not run in 2016, will be trying to make inroads in the ward. The party's Ward 69 candidate, Gavin Gumbrill, grew up in the far south and lives in Milkwood Park.
He has identified the most pressing issues in the ward as safety and security, unemployment, housing, sewerage problems, damaged roads and other infrastructure and the recent steep increase in water and electricity tariffs.
"My plan is to keep these communities safe without a huge cost to them and to keep the streets clean by making refuse bins accessible to the community. The immediate plan is to fix damaged roads and provide neighbourhood watch signage for emergencies. I've had people ask me who to call in an emergency as there are no neighbourhood watch signs up."
He says that if elected, he will also fight for jobs and higher pensions.
EFF candidate Lubabalo Vellem could not be reached, despite several attempts by the Echo. However, earlier this month, EFF regional secretary Banzi Dambuza told the media that the EFF was preparing to become the governing party. This is the second time the party, which has seven representatives in council, is contesting municipal elections.