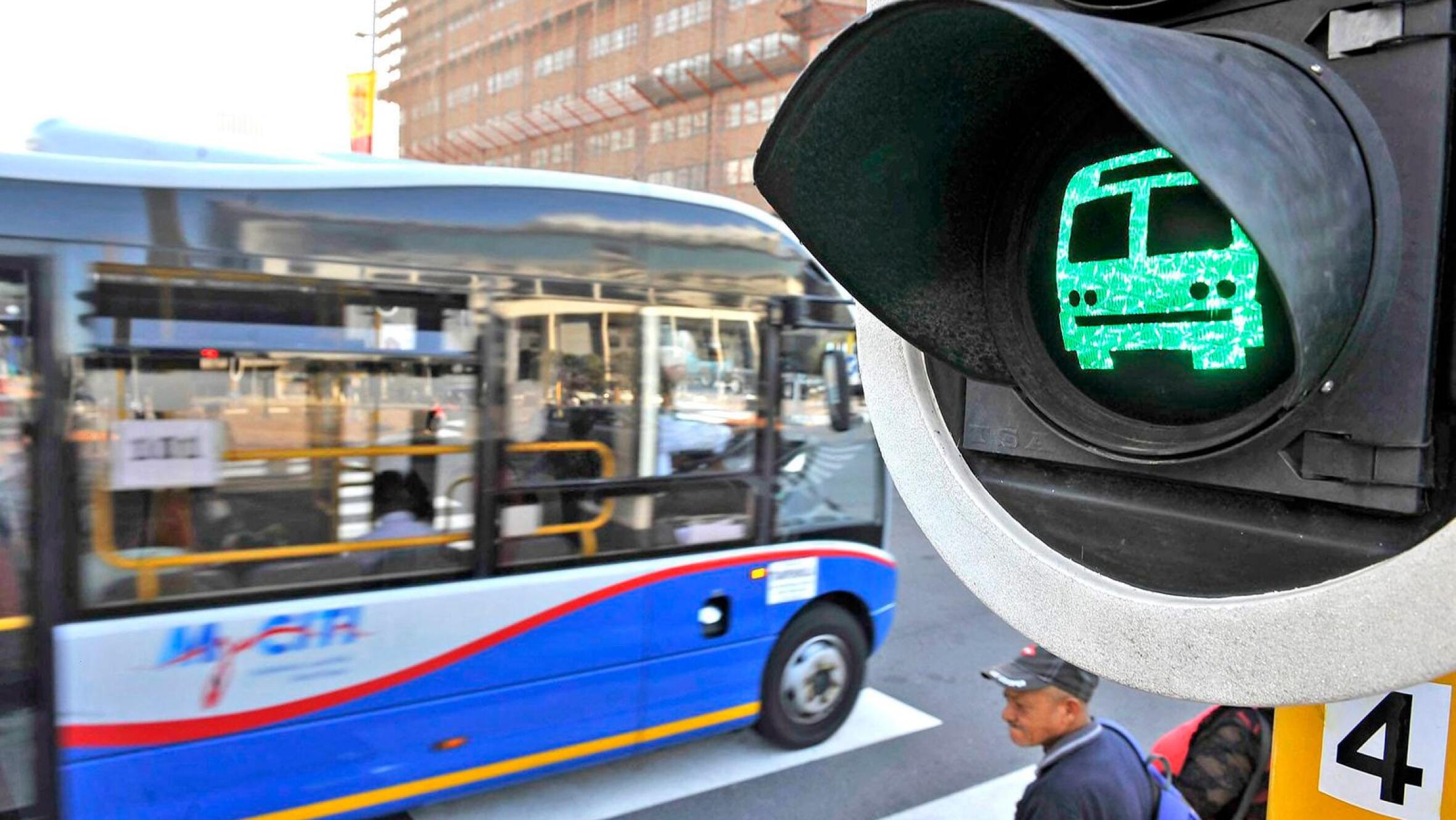 More buses to Camps Bay on peak days and fewer buses during the Christmas and New Year's weeks are some of the seasonal changes the City has made to the MyCiTi bus schedule for the festive season.
"We are going into another festive season that poses uncertainties in the midst of the Covid-19 pandemic," said mayoral committee member for urban mobility Rob Quintas. "Still, residents and visitors are looking forward to some time off, to visit friends and families, beaches, recreational areas and all of the outdoor places that make Cape Town such a fun place. As such, we have arranged that the MyCiTi festive season schedule and routes accommodate the needs of our passengers over this period."
There are several new late-night services and special arrangements:
There will be later services connecting with Canal Walk and the V&A Waterfront shopping malls until Friday December 31.
On route T01, the last trip from the V&A Waterfront will leave at 10.30pm.
On route 214a, the last trip from Table View will leave at 11.25pm.
On route T03, the last trip from Century City will leave at 10.20pm.
On route T04, the last trip from Century City will be at 10.20pm.
There will be extra services along the 106 and 107 routes to the very popular Camps Bay. Buses will operate every 18 minutes from 10am until the end of service on Sunday and Monday December 26 and 27 and Saturday and Sunday January 1 and 2, 2022.
Atlantis residents can enjoy a special holiday service between Atlantis station and Silwerstroomstrand from Monday December 26 until Sunday January 2. Buses on route 247 will depart daily during this period at 9.30am and 1pm from the Atlantis station, and at 10am, 1.30pm and 6pm from Silwerstroomstrand.
Services on some routes will be reduced during the morning and afternoon weekday peak-times between Monday December 20 and Friday January 7.
Fewer buses will operate on routes T01, 109, 108 and 118 throughout this period.
Fewer services will operate along route T03 from Tuesday December 28 until Friday January 7.
There will be fewer services throughout the day on the following routes, which will operate according to a weekend schedule: T04, D08, 105, 260, 262, 213, 223 and 113.
The D05 and 116 routes will not operate during this period.
Given the Alert Level 1 curfew which is currently effective from midnight to 4am, the MyCiTi service will not operate an extended service on New Year's Eve.
Commuters are advised to check the schedules closer to the days they want to use the service. Should the curfew change, the MyCiTi operating hours may be amended accordingly.
All festive season timetables and route information is available at myciti.org.za or on the MyCiTi app. The app is available free from iOS and Google Play stores.
"We want to help all residents and tourists to get around smoothly and safely this festive season. Commuters can call the City's Transport Information Centre free of charge with any transport query," said Mr Quintas.
"Our agents are available around the clock, throughout the festive season on 0800 65 64 63 to help with all your transport needs and to help keep traffic moving.
"Our road-maintenance teams will also be working throughout the festive season to help you get around safely. So keep on reporting potholes, blocked stormwater drains, faulty signals and other traffic and road-related issues."