With many people wondering what the fuss is about 'going natural' and embracing your curly hair, Plainsman spent some time with a natural hair expert, Simone Thomas, who shared some of her insights with us…
To those who have decided to embrace their hair as it naturally is, "returning natural" is move than just a trend.
KroesRocks founder, natural hair enthusiast and doctoral candidate Simone Thomas, who has lived in Mitchell's Plain, Parkwood and Kuils River, and is now based in Germany, told the Plainsman, the natural hair movement has been growing for the past 10 years and shows no sign of abating just yet.
In 2015 Ms Thomas returned natural, the first step being to cut her hair, and hasn't looked back ever since. She found, back then, information was not as accessible as it is today. Academic sources did not have much either, she said.
"All I knew about my hair as a child was the chemically-straightened hair. A tedious process. First, washing, then detangling, then curling with rollers, blow-drying and swirling my hair with pantihose.
"I always put up the biggest fight. At one point, my mom had to ask our male neighbour to hold my hands down and keep me on the side to wash my hair over the bath," she said.
In 2011 she stopped using relaxers and felt "lighter".
"I could walk in any weather and not worry about whether or not my hair would 'mince' and I did not have to swirl my hair," she said.
But frustration kicked in after spending time, effort and money to make her hair look good.
"I grew tired. At this point, I realised the deep meaning behind chemical relaxers for me as a coloured female and how colonised we were in our thinking even years after living in a democratic country," she said.
Now, however, people are more informed, she said.
"We can credit this to a more profound sense of cultural awareness. Social media and media play a positive role in this. We see women of colour on the covers of magazines wearing their natural hair unapologetically, in movies and soapies, and international and local celebrities advocating for natural hair," she said.
More products are dedicated to the healthy maintenance of naturally textured hair without using dangerous chemical ingredients to alter it compared to 15 years ago. There's an emerging number of salons in the formal and informal sectors that cater to natural hair, said Ms Thomas.
"This is why it is essential that systems need change to dethrone westernised ideas and privileges," she said.
In her studies she found that products altered the natural state of hair. There were no products offered to promote its natural texture. The ingredients were as harmful as cleaning detergents, she said.
"If this is the only option we were offered for generations, it is expected that this is what we would believe in doing, and that pattern continued for generations," said Ms Thomas.
"It is built on racially discriminated systems that made us believe in a white standard to strip us as Black people of our heritage as African people. This has changed tremendously because we are now more empowered," she said.
One of her study's main findings is the mother's voice. All her research participants reported that their families, particularly their mothers, played a significant role in their relationship with their hair.
If you wish to return natural, "take your time; this is a journey and not a sprint. Research as much as possible and consult a natural hair stylist. Try sample products before committing to full-size products. Enjoy the journey," said Ms Thomas.
Natural hair enthusiast Maree Calvert, who is the "head girl" of KroesRocks said she returned natural as she had eczema and relaxers had damaged her scalp.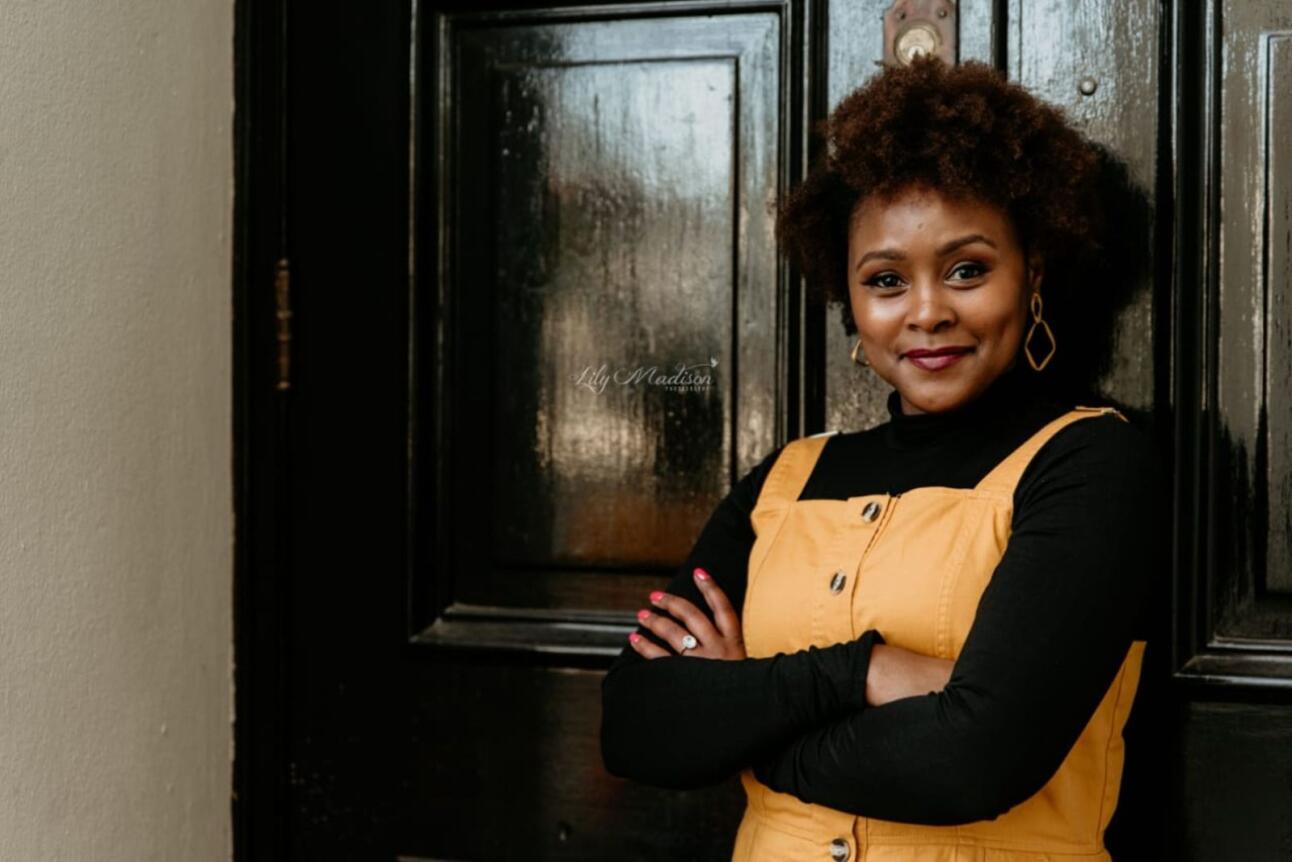 "I love being natural, my hair is in its natural state. I get to help and teach people about natural hair. Being natural starts from within. It's amazing how we thought having straight hair was the way, nothing wrong with that either but being natural is a beautiful journey for me," she said.
Natural hair stylist Lisa Smith said being natural means "liberty and freedom".
"And as a creative person it allows me to express myself through my hair in whatever season I find myself in."
The Inaugural KroesRocks Day Out, takes place on Friday December 16, at GrandWest. Tickets, priced from R150 including a gift bag, are on sale at Webtickets.
Speakers include TV personality Ingrid Jones, and trained Afro stylist Tumelo Mpholo from Johannesburg, with entertainment by musician Don-Vino Prins.
For more information follow their social media page.