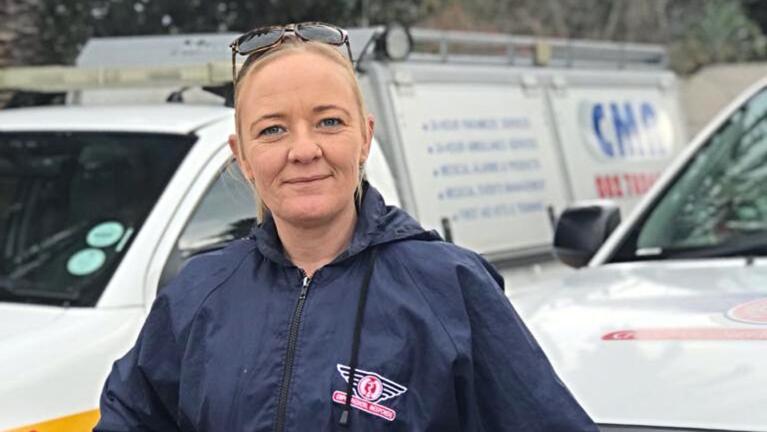 A partnership between the False Bay Hospital Trust and Cape Medical Response (CMR) will make private emergency services more easily available to the less fortunate in the hospital's catchment area.
CMR spokesman Darren Zimmerman said that while CMR had always served the less fortunate in the community since its inception 20 years ago, some of the cost would now be covered by the Comfund, which is a fund created to cover some or all of the costs of an emergency call-out.
"We are really excited about this partnership," he said.
Money for Comfund will be raised and managed by the False Bay Hospital Trust, a registered public benefit organisation.
Mr Zimmerman said an incident in February, where an 11-year-old Ocean View boy was hit by a taxi, was a good example of how the fund would help those in less fortunate communities.
They boy had life-threatening injuries and when provincial ambulance services could not assist in time, the dispatcher sent CMR's closest paramedic, Melanie Janse van Vuuren, and crew to the scene.
The crew had arrived at a very crowded scene, Mr Zimmerman said. The community was angry and upset about the condition of the young boy and it immediately became apparent to the crew that the boy was in a critical condition. He was unconscious and bleeding severely from multiple wounds. The crowd had to be quieted and moved back to provide space for the paramedics to work.
Ms Janse van Vuuren said after her initial medical assessment and treatment on the road, she decided to intubate the boy. He was also placed on a spinal immobilisation board.
Ms Janse van Vuuren also called the duty ER doctor at False Bay Hospital, and between them, they agreed that the boy would need a CT scan before likely surgery and that the medical crew should take him directly to Red Cross Children's Hospital for specialist high-level care. Arrangements were made as they rushed him there and the Red Cross team took over at their arrival.
Ms Janse van Vuuren said that a few months after the incident, she had just completed a less-urgent medical call in Kommetjie near the primary school, when a young boy and an elderly man approached her. It was the boy and his father. His father had recognised her and they had come over to thank her for saving his life.
"It is moments like these that make my job so worthwhile. I had tears in my eyes," she said. "He had made a complete recovery. This is why I love my job."
False Bay Hospital Trust chairman Charles Maisel said the trust would raise money for the service as CMR had been providing assistance to low-income patients without compensation.
Visit www.fbht.org or contact fund-raiser Jocelyn Freed at 083 708 2569 to contribute or learn more about the fund.