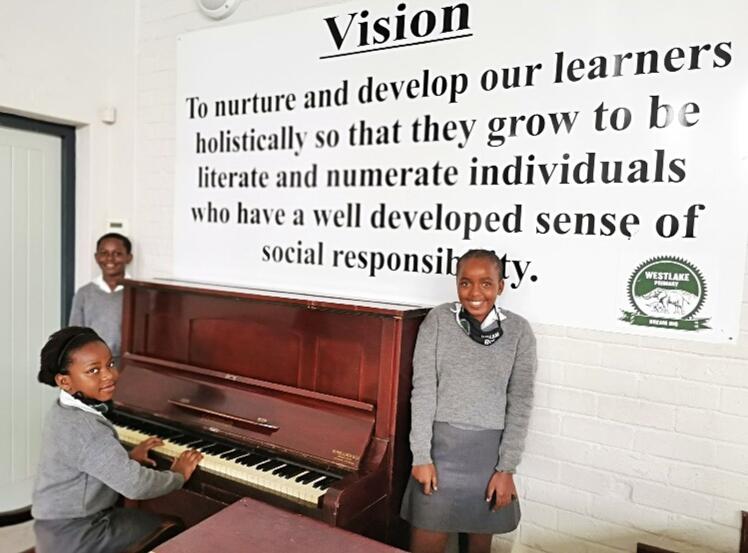 The Rotary International theme 'Rotary opens doors of opportunities' was made a reality last week when a piano, donated by the Fish Hoek based Memorable Order of the Tin Hats (Moths) Battledress Shellhole, was donated to Westlake Primary School and received by acting principal, Jodi Dawson.
Rotary Club Cape of Good Hope secretary Bev Frieslich said the Moths felt that the grand old lady needed to be put to better use elsewhere and with the help of the Rotary Club Cape of Good Hope, they found a suitable recipient for the "much loved and well used old piano in the Moth Shellhole."
Ms Dawson said that they were excited to hear that their very needy and under-resourced school had been chosen from a list of potential groups to receive the generous donation.
"It is a fantastic asset to our institution, and will light up the lives of the schoolchildren when the sounds of singing and piano playing resonate through the school buildings," she said.