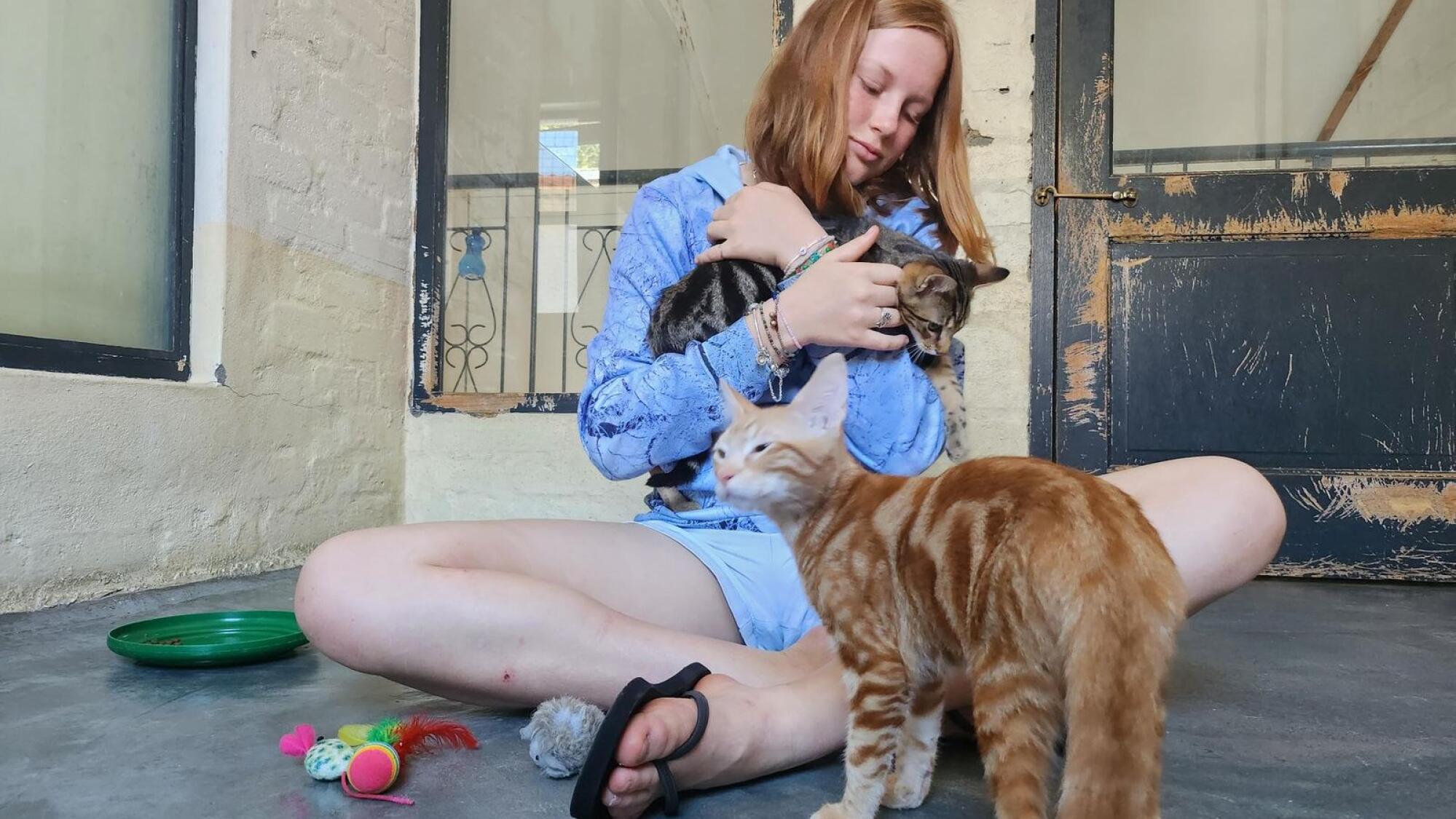 A love for animals is what inspired a 14-year-old Noordhoek girl to make toys and donate them to several animal shelters.
It took Aimée Kennedy more than five months to make more than 160 toys for her campaign, which she called "Gift of Love".
She also donated dog and cat food and some 50 teddy bears from her personal childhood collection to four animal shelters.
She said she and her brother used to help their mom make pillow beds for shelter dogs.
"We used to spend a lot of time playing with the shelter animals. In my mind, giving up something of yours to make someone else feel better is one of the best things someone can do, so spending my own time making toys for animals that need them makes me feel great, and to see the dogs and cats happy," she said.
Her mother, Sandy Kennedy, said the shelters were a safe and therapeutic place for them to go when they couldn't have pets of their own.
The recipients – the Domestic Animal Rescue Group (Darg) in Hout Bay, the Animal Welfare Society in Philippi, Foster Furry Rescue, and Bark Backers in Noordhoek – are all close to Aimée's heart.
She said she had spent some time volunteering at Darg when she was younger, and close friends and a former neighbour were involved with the other shelters.
She said the highlight of the campaign was to see the dogs and cats play with their new toys, feeling a little less lonely in the shelter.
"I hope to do something similar again," she said.
Darg financial director Nathalee Kamieth said Aimée had delivered an assortment of handmade toys, blankets, and dog food as well as some of her childhood toys for their resident pets.
"Donations such as these are extremely well received and appreciated as the pets in our care require constant stimulation and enrichment to combat the stress and arousal of being in an animal shelter. Snuggly toys and blankets are a source of comfort for the pets, especially the young pups, and kittens," she said.
She said it was encouraging to know that "young folk" were thoughtful of the needs of unwanted pets, many of whom had suffered neglect, abandonment, or abuse before finding their way to being rescued.
Foster Furry Rescue secretary Cheryl Otto said it was with the help of people like Aimée that they could continue to do the work they do.