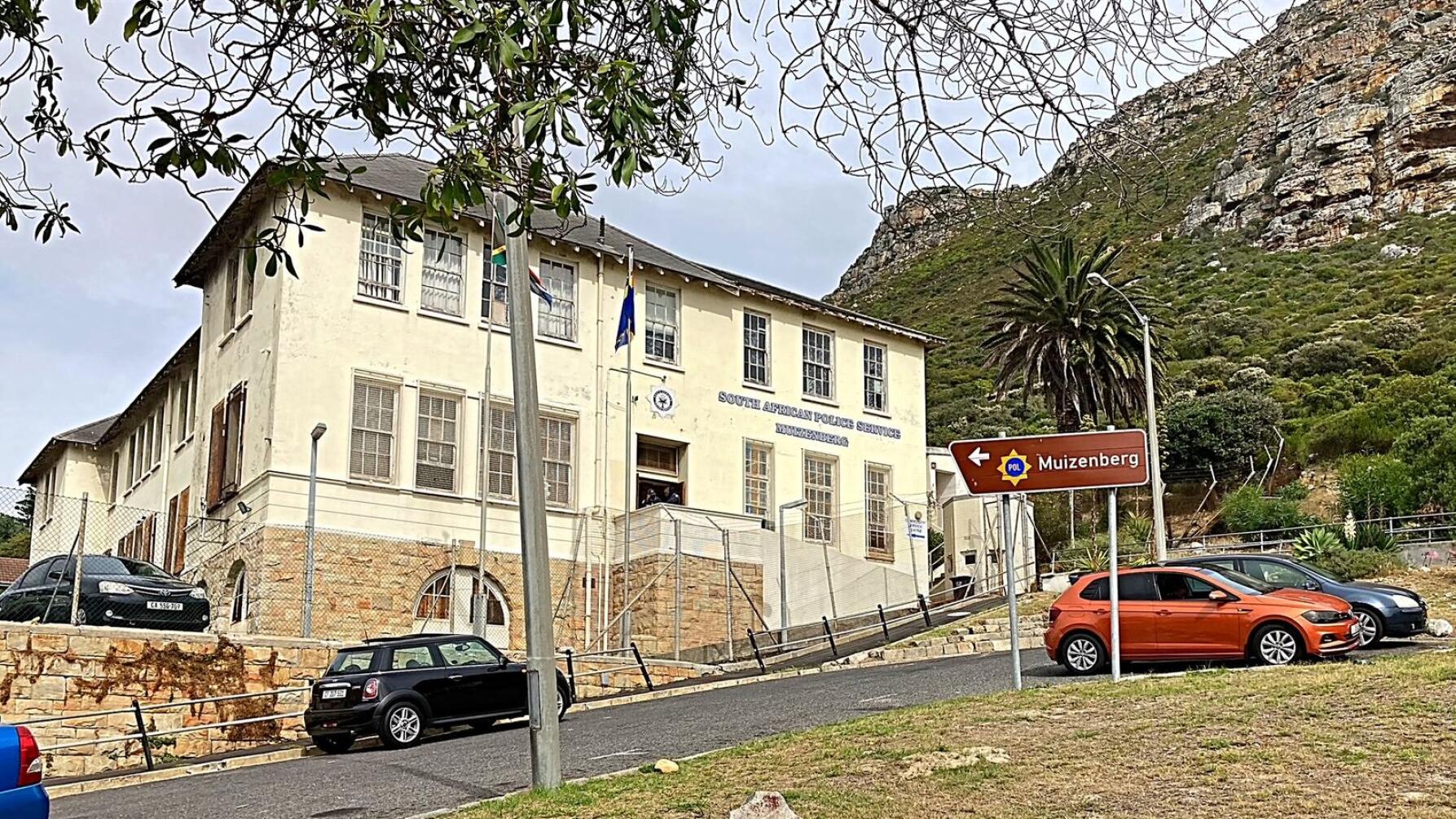 The criminal charges brought against Muizenberg's police chief and three of his staff have been labelled a witch-hunt by civic groups.
About 60 people, including ward councillors, business owners and members of civic groups, showed their support for station commander Colonel Vassie Naidoo, deputy station commander Lieutenant-Colonel Margaret Rossouw, and two admin clerks when they appeared briefly in the Muizenberg Magistrate's Court on Thursday, April 14.
They face 24 counts of intimidation, defeating the ends of justice, assault, the pointing of a firearm, extortion, forgery, and issuing of a forged document.
The case was postponed to Wednesday May 25 and transferred to the Wynberg Regional Court. They have yet to plead.
Colonel Naidoo and Lieutenant-Colonel Rossouw were served with a notice to transfer to the provincial office on Thursday March 24.
Robin Carlisle, founder of the Marina Guardians, a civic group that works with various neighbourhood watches, said he was "deeply concerned" about the charges brought against the colonel and his staff.
The charges related to allegations of illegal questioning of suspects made in 2020, when Colonel Naidoo had also been transferred to the provincial office but had later returned to Muizenberg as all charges against him had been dropped, Mr Carlisle said.
Mr Carlisle, who is also a former DA member of the provincial legislature and former transport and public works MEC, said he had long been concerned about the criminal justice system and the possibility of senior police officials being "in cahoots" with gangsters.
"When a police officer such as Colonel Naidoo, who effectively reduces crime and takes no nonsense from gangsters is removed from his position, on baseless allegations that were dismissed in 2020, it raises concerns," he said.
Mr Carlisle said he had looked at the charge sheets, how the affidavits of the complainants had been obtained, the responding statements by the accused, and how the charges by the SAPS Anti-Corruption Unit had been brought about, and "something doesn't add up".
All of the complainants, he said, had been arrested by members of Muizenberg SAPS and some were in Pollsmoor prison awaiting trial for murder, attempted murder, and possession of unlicensed firearms.
"Most of the complainants were represented by lawyers during their questioning and never lodged any complaints of their own," said Mr Carlisle,
The allegations against Colonel Naidoo in 2020 were made by a then sergeant of the Anti-Gang Unit (AGU) who also obtained the affidavits from the complainants while most of them were in Pollsmoor prison, according to Mr Carlisle.
However, since then, the sergeant has been dismissed from the police force after he was arrested and charged with corruption in November last year – during an undercover operation in Wynberg – for taking an R10 000 bribe from a murder accused. His case is currently ongoing in the Wynberg Magistrate's Court.
Mr Carlisle said none of the complainants had come to the police station to report the cases and many of the affidavits were from complainants who had a record of being involved in gang activities.
Colonel Naidoo declined to comment.
In the meantime, residents say since the transfer of Colonel Naidoo, there has been a spike in crime.
Muizenberg police spokesman Captain Stephen Knapp said there had been three armed robberies on Boyes Drive in the past month.
On Saturday March 26, a 22-year-old man was robbed at gunpoint and on Tuesday March 29, a 63-year-old man and his son were robbed at gunpoint followed by a 36-year-old man who was also robbed at gunpoint.
Mr Carlisle said SAPS needed to explain to the public why police officers who made life difficult for gangsters had been removed from their posts.
Colonel Naidoo was appointed Muizenberg station commander in December 2018.
In April 2019, the station was ranked first out of the country's 268 so-called "colonel" stations (stations with someone of that rank as commander) for crime prevention.
At the time, Captain Knapp said Colonel Naidoo did not tolerate bad service and when something needed doing he was the man who did it.
As the Muizenberg precinct includes several neighbourhoods plagued by gang-related crime, such as Seawinds, Vrygrond, and Hillview, the station placed an emphasis on fighting drug-dealing and unlicensed firearms which were linked to gang crime, Captain Knapp said ("Muizenberg police improve performance," Echo, June 27, 2019).
Ward councillor Aimee Kuhl said that while she could not comment on an ongoing investigation, she was "deeply concerned that the matter was not being resolved with utmost urgency."
"Gang activity and crime have skyrocketed in the precinct since the colonel's transfer. It is clear that the absence of these colonels has had a detrimental effect on the effectiveness of the Muizenberg station to fight crime. Especially, against the background of having been rated best performing station in the country several times under the leadership of Colonel Naidoo and Lieutenant Colonel Rossouw," Ms Kuhl said.
As the matter had been deemed an "internal" one she would expect it to be dealt with swiftly, she said.
"I am not surprised that the community believes this is an unwarranted and unsubstantiated witch-hunt against two stellar performing police members.
Bert Strafford, a board member of the Kalk Bay and St James Special Rates Area (SRA) who is in charge of the security portfolio, said he had been involved with the Muizenberg police station through various civic groups for the past 30 years and it was the first time the station had a commander who produced results.
"He is out and about and active in the community. He is a community man, and the police station works under his leadership."
Lathif Gafoor, secretary of the Social Justice Network in Vrygrond, said there had been a definite drop in crime since Colonel Naidoo's appointment.
"We believe that the charges against him should be reviewed," he said.
Deputy chairman of the Muizenberg Community Police Forum Frank Bokhurst said he was "deeply concerned" about what had happened at the Muizenberg police station.
"I have faith in our station commander and what has happened is not only bad for police morale but will have an effect on policing and can create mistrust with the community."
Provincial police spokeswoman Brigadier Novela Potelwa declined to comment saying: "As the SAPS internal disciplinary process emanating from the criminal investigation, out of respect for the process and the parties involved, comment will only be offered upon finalisation."
A petition, "Keep our Muizenberg SAPS Colonels", started by Muizenberg SAPS on Change.org had 1 815 signatures at the time of going to print.