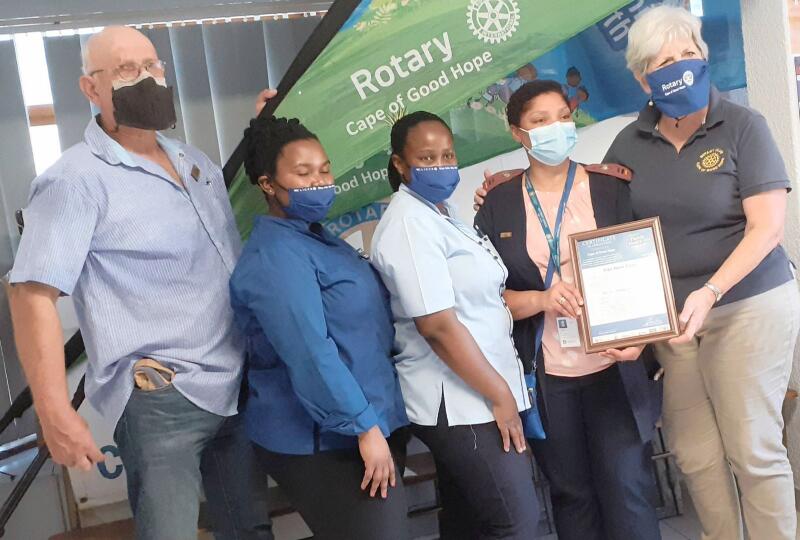 Rotary has been unable to hold its family health day events this year because of Covid-19, but it has held awards ceremonies to thank the staff who usually help at the events.
On Friday October 23, the organisation presented certificates of thanks to Fish Hoek clinic's staff.
A local department store also donated a sandwich maker, an iron and bottles of sanitiser to the clinic.