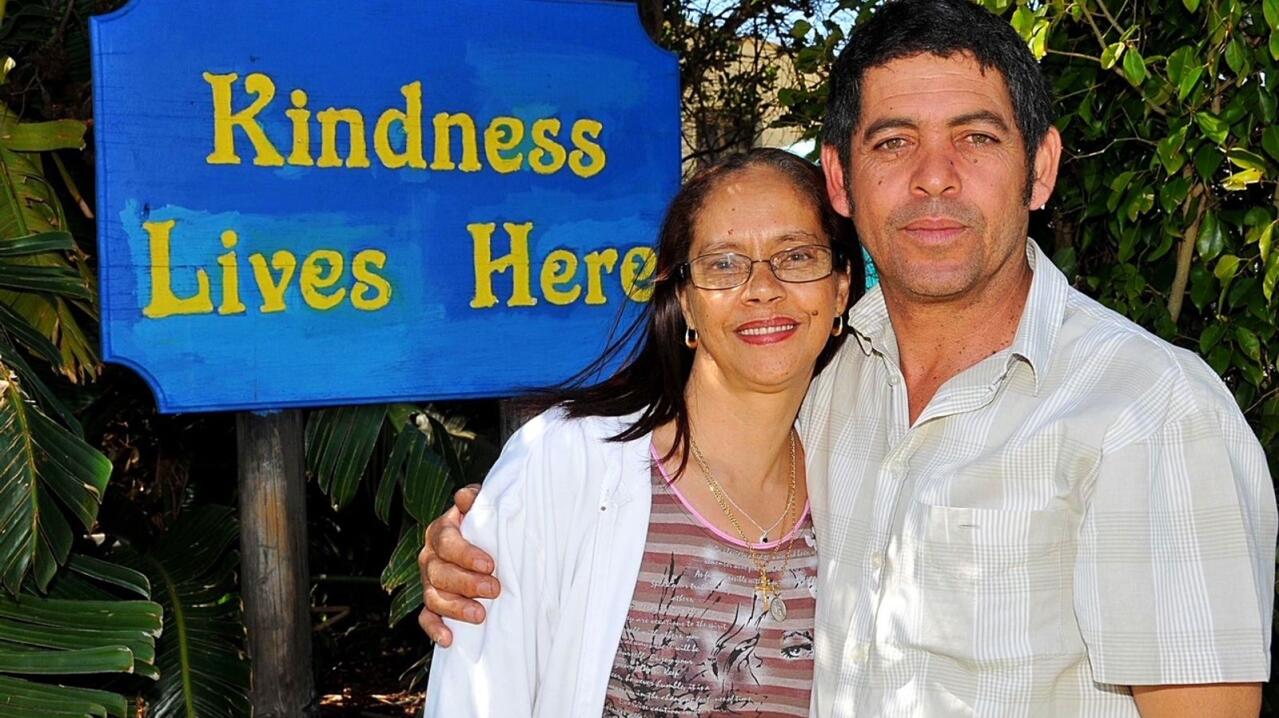 The Covid-19 pandemic has taken its toll on a local safe house.
The Jones Safe House, a registered NPO, was founded in 2009 and takes on abused, abandoned, and neglected children and abused mothers or mothers who suffer from addiction.
Since the Covid-19 pandemic, many of the house's monthly donors have pulled out and it is feeling the pinch.
The founders, Donovan and Bernadette Jones, together with their son and daughter-in-law, Renzo and Chané Quickfall, provide a refuge for the children and for mothers. In addition to the family, the house has only one paid employee, a teacher who takes care of education for the children with special needs.
Ms Jones said the house was founded "by mistake" in 2006 when children who were involved in a court case needed a safe place to stay. At the time, the house was in Lekkerwater Road.
She said the court and the Department of Social Development had made contact with them after they had provided the children with a place of safety and the rest was history. The house has since moved to an undisclosed location in Sunnydale.
She said there was a great need for a safe house in the area and since the house's humble beginnings it had fostered many children and helped many mothers.
While the house is a registered NPO, it receives no funds from the Department of Social Development.
Since the pandemic, Mr Quickfall said, fund-raising had become increasingly difficult and funds had dried up.
"We still receive donations from the public and we are grateful for every donation, but it is just not enough," he said.
They currently house 20 people, and the monthly cost to run the house is about R80 000.
"We only have one employee to pay and the rest is running costs like food, clothing, rates and taxes, electricity, petrol, school fees, and, stationery," he said.
Mr Quickfall said the house's electricity bill was R15 000 a month. This despite changing to a gas stove for cooking and removing one of the house's geysers. He said they were looking at installing a gas geyser to save costs but money was needed to do that.
The children, he said, had been doing their bit to help save costs and were sharing bathwater.
"The Lord has always blessed us with full tummies, but the children are growing up and need more food and new clothes," he said.
Kayla van Buisbergen, who is a committee member, said many companies had closed or were cutting back due to the pandemic while many private donors had taken pay cuts and could no longer give to charity. The committee had also been unable to hold the fund-raisers it had relied on in the past.
"We have really felt the ripple effects of this, as we have had most of our monthly donors/sponsors pull out," she said.
Over and above the house's running cost, she said, they had additional expenses such sanitisers, vitamins, and masks, for the children.
"This adds to an already immense amount of things needed for a home of this magnitude, and the best way I can describe it to people is that it is like running a normal household x 25. We use about 30 to 40 litres of milk a week, 12kg of washing powder per week, and 10 loaves of bread per day.
"Being a safe house we previously did not want to do too much advertising but we have unfortunately gotten to a critical stage now where we have no other choice but to get our name out there," she said.
"A monthly donation of any amount, even just R50 or R100 a month, would make a huge difference to our children or a regular donation of products such as milk, eggs, bread, meat, vegetables, cleaning detergents, toiletries, stationery, and snacks will greatly assist the house."
Joshua Chigome, spokesperson for Social Development MEC Sharna Fernandez, confirmed that the department does not contribute to the safe house.
To find out more about the Jones Safe House or to make a donation, call Mr Quickfall at 072 942 8508.