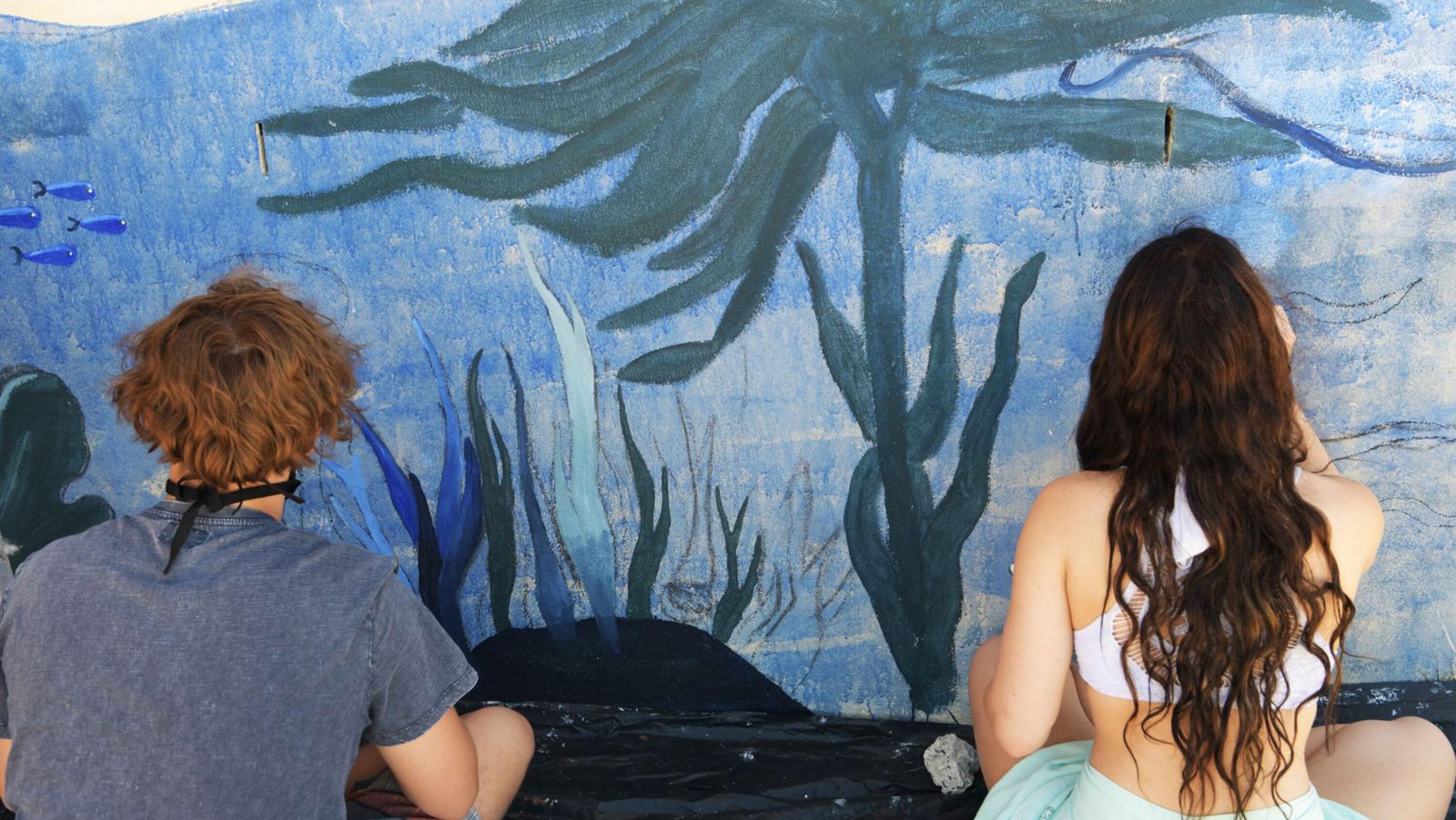 A new mural in Fish Hoek is not just a pretty picture – it's a warning about climate change.
The artist behind it is Claire Homewood, of CareCreative, and students from both Fish Hoek and Kommetjie are lending a hand.
Marian Nieuwoudt, mayoral committee member for spatial planning and environment, joined Ms Homewood and some students at the Fish Hoek Beach law enforcement office, which is serving as the canvas for the mural.
Far South Peninsula Community Forum (FSPCF) members Kim Kruyshaar and Patrick Dowling are the co-ordinators of the project, which should be complete by the end of March next year.
The mural across several walls will depict the local beach and surrounding hills with people at different ages, as the sea level advances.
There will be a QR code on the mural that people can scan to get more information on the City' website.
Ms Homewood, of Muizenberg, said the mural would compare a human lifespan with projected rises in sea level.
Ms Nieuwoudt said: "This community-based project is the perfect example of using a creative medium to illustrate the very real and serious threat, which will affect our coastline."
Ward councillor Aimee Khul said: "The message we hope each resident will take away after seeing this mural is that the decisions we make every day going forward can reduce future risk."