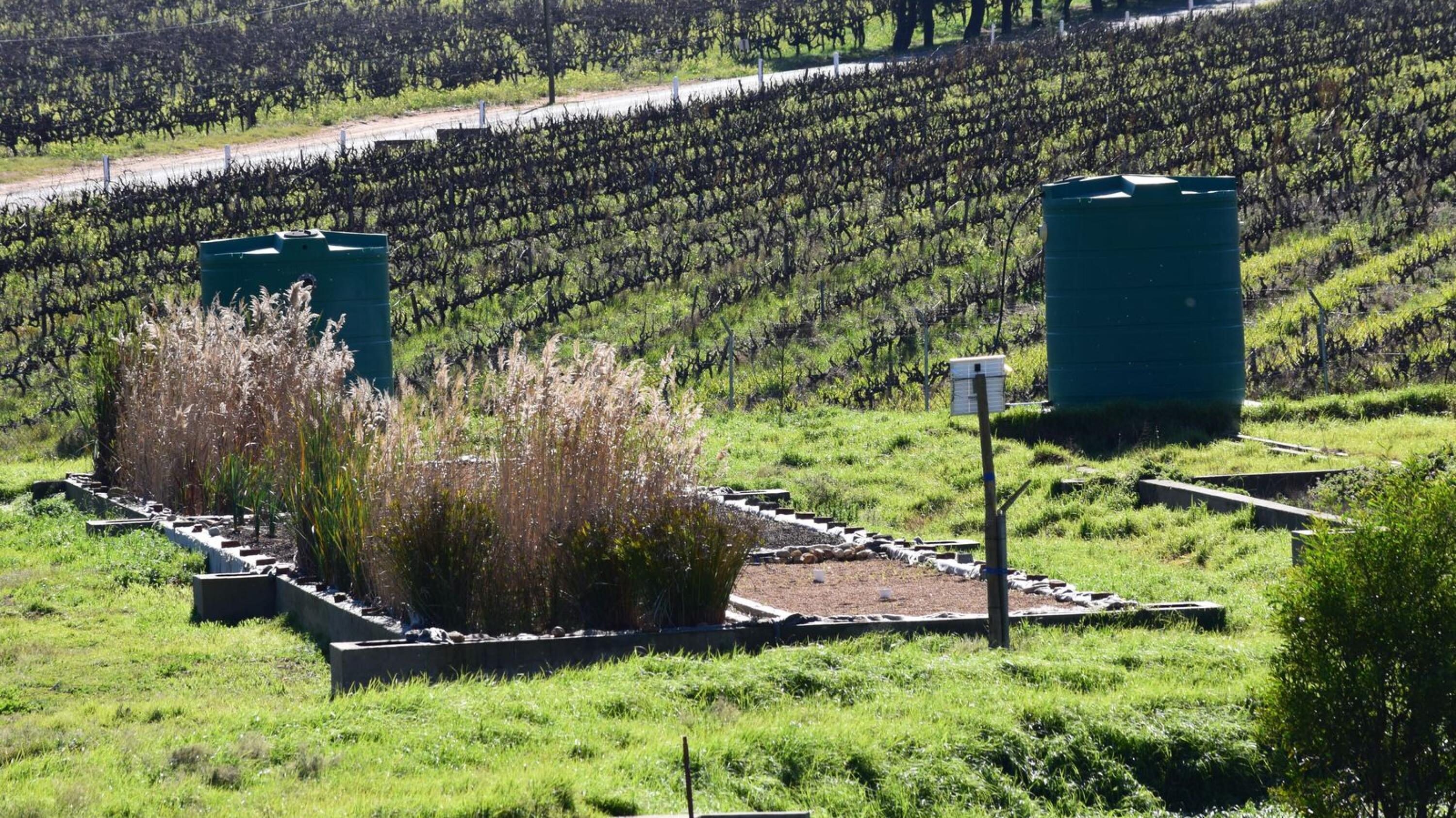 A new, nature-oriented filtration system is showing a success rate of 60% in removing chemical pollutants from wastewater, and a 100% success rate in removing E coli.
Dr Kevin Winter, from UCT's Future Water Institute in the department of environmental and geographical sciences, spoke to the False Bay Echo about the research at The Water Hub.
The Future Water Institute researches water-sensitive approaches that sustain society's current and future water needs.
Reports of the Covid-19 Delta strain being found in the City's wastewater are also being addressed by the research team.
Dr Winter says the persistent problem of pollution entering Cape Town's waterways and oceans is not going away any time soon. The city is urbanising, becoming more densely settled, and sewage and stormwater infrastructure are not coping with the load.
"Under-serviced settlements are struggling with the disposal of wastewater and solid litter," he said.
"The long term impact of polluted run-off and discharge of poor quality of water from wastewater treatment plants on our waterways could become irreversible," he said.
However, there is some light.
Researchers at UCT's Future Water Institute Water Hub are investigating the problem of contaminated surface water run-off flowing from an informal settlement near Franschhoek.
The Water Hub research site is a large field site that uses nature-based processes to clean water and re-use this water for the benefit of local communities.
Water is treated using large bio-filtration cells, without the addition of chemicals or use of non-renewable energy.
Dr Winter says that residents in the informal settlement upstream of the Water Hub have limited access to basic sanitation and water services and live in a densely populated settlement.
He says the facilities are limited, dysfunctional at best, and pose a health and safety risk. In the absence of formal stormwater drainage systems, residents have little choice other than to dispose of their unwanted water in the vicinity of their dwellings, much like other informal settlements or low-income housing areas in Cape Town.
"Contaminated water is discharged into nearby rivers or wetlands without any treatment," he says.
The Water Hub project is developing a deeper understanding of the treatment of water and the recovery of nutrients and minerals, rather than discharging them into rivers and waterways.
Approximately 50 000 to 80 000 litres of water are treated every week and used for irrigating food gardens, at the same time complying with South African guidelines for irrigation.
"What surprised the researchers is how nature-based filters – being filled with stone aggregates and peach pips for example – are capable of reducing high concentrations of nutrients," Dr Winter says.
For instance, total nitrogen is reduced from levels of about 12 mg/litre by 85%; total phosphorous of 5 mg/litre is reduced by 90%; and E coli bacteria is often removed by 100%.
"What is important to note is that it has taken the researchers nearly two years to collect, analyse and learn how to manage these filtration systems. We are learning from nature and how to work with nature-based systems," Dr Winter says.
"An important purpose of the site is to explore the potential to improve livelihoods of the urban poor, and to identify innovative pathways toward a more sustainable and equitable society."
Dr Winter says the initiative has the potential to add value to water that would normally be discharged as waste. However, he adds, it is unlikely to work in every situation as nature-based solutions need a lot of space and time.
Dr Winter says the Covid-19 pandemic has focused attention on the presence of the virus particles in wastewater and in waterways.
"Covid has been found to be inactive in water bodies, once it leaves the host of the human body. What it has done is to put the spotlight on pollutants of emerging concern (PECs)," he says.
The potential effects of these chemicals on the environment and human health are largely unknown, he says, but initial studies show that the nature-based bio-filters at the Water Hub can trap about 60% of PECs.
Experiments are being conducted to understand how to improve the performance of the system.
While the research results are slow, Dr Winter says the researchers acknowledge that the ability of nature to treat these pollutants has been underestimated.
"On the bright side, it is showing what can be done to treat water on the land before it enters waterways, and the potential to benefit from using water for growing food and livelihoods."