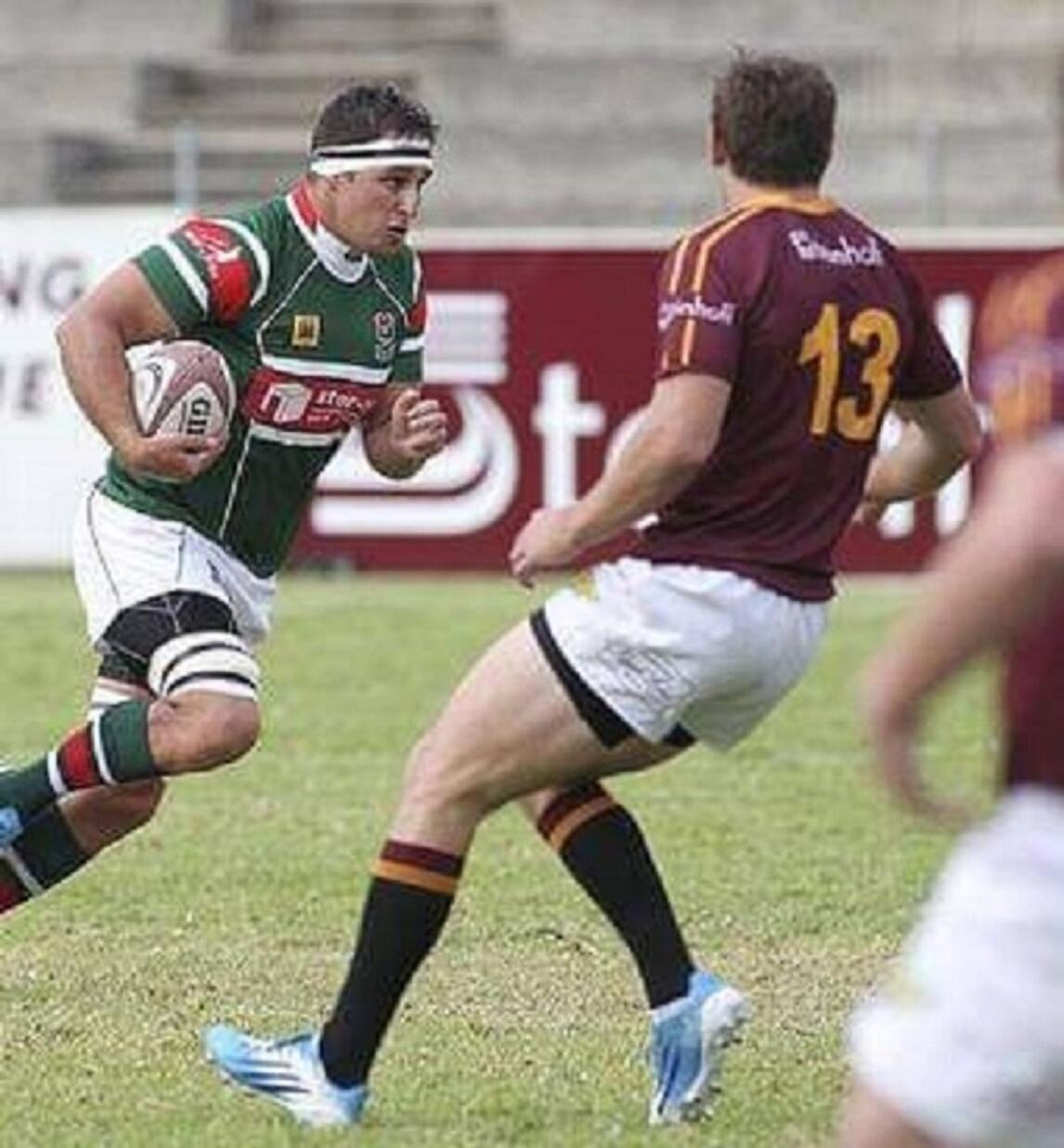 Is it a case of "Crouch, Bind, Set" for the WP Club Rugby season, which is on the eve of what looks like its first full season since 2019, as clubs start their pre-season friendly programmes?
2020 was a complete non-event, 2021 a false-start as some friendlies took place before yet another suspension of sport and now 2022 appears most positive to be completed, the leagues to run from April to September. An encouraging sign of some return to normality was the presence of spectators at Loftus Versveld this past Saturday for the exciting clash between Western Province and the Bulls. Ironic but typical of human nature, in an almost deserted stadium, spectators still bundled together in clumps across the expanse of the Pretoria stadium.
False Bay RFC play host to Stellenbosch University at Constantia on Saturday. Maties coach, Drikus Hancke, will bring a squad of 36 Varsity Cup players to face a similarly sized Bay squad coached by Johnno van der Walt. Match format will be four 20-minute chukkas allowing the coaches to each have two squads to face off in two chukkas, alleviating the momentum-breaking substitutions, which can make such contests stop-start affairs.
Van der Walt, False Bay's longest serving First Team coach in living memory, has an excited lilt to his voice, the excitement of testing the talent which appears to abound under his guidance and, of course, the simple prospect of some rugby. New players have joined their ranks with some dusting off their boots and others continuing their journey of rugby discovery, raising their hands for recognition in a competitive environment.
Hanke, appointed as coach for both the Varsity Cup and Super League A (SLA), is at the fine-tuning stage of his preparation and would expect a somewhat smooth performance from his squad.
Van der Walt, having kept his players active during the summer, may well be a little underdone by comparison but is relishing the prospect of Saturday's contest.
It will not be the only time the two clubs face off in the run up to SLA2022. The Constantia club's programme of friendlies includes another match against the Winelands students, this time sans the Varsity Cup players. Other matches planned are against Villager RFC, Ikeys, Brackenfell and Helderberg.
It hasn't only been all one team at the Bay. The club's under-20s, seniors and women's teams all commenced training a fortnight ago in preparation for the season.
Coach Zoe Naude had a sizable squad of around 30 at their first practice, the spirit overflowing, a product of the successful 2021 season. Success in this case is not to be measured by results but rather performances. After establishing the squad in 2020, Naude saw the rug pulled out from under her feet by the hard lockdown and the suspension of sport.
Disappointed but not out, she continued to plan and market and in the later winter of last year, she fielded two squads of senior women in two friendly sevens matches against Stellenbosch University. Added to that, the Bay women also fielded an under-18 team at a tournament played at Goodwood RFC.
Club rugby's role as a feeder for higher honours is undervalued and two players perfectly demonstrate the gems that are hidden in the club ranks. Prop Simon Raw started off at the FIFOs, False Bay's Reserve League juggernaut, progressing from there to the Bay's First XV, UCT Varsity Cup and now, most recently, made his debut for the Pumas, with a stint in the UK as an interlude. Fellow front-rower, Dave Geffin is representing Kevin Musikanth's Tel Aviv Heat, which competes in the Rugby Europe Super Cup.
It remains to be seen just how many gems are honing their skills at club level, but one thing is for sure that the hunger created by the enforced absence from the field is bound to bring the best out of any player, no matter what his level may be.