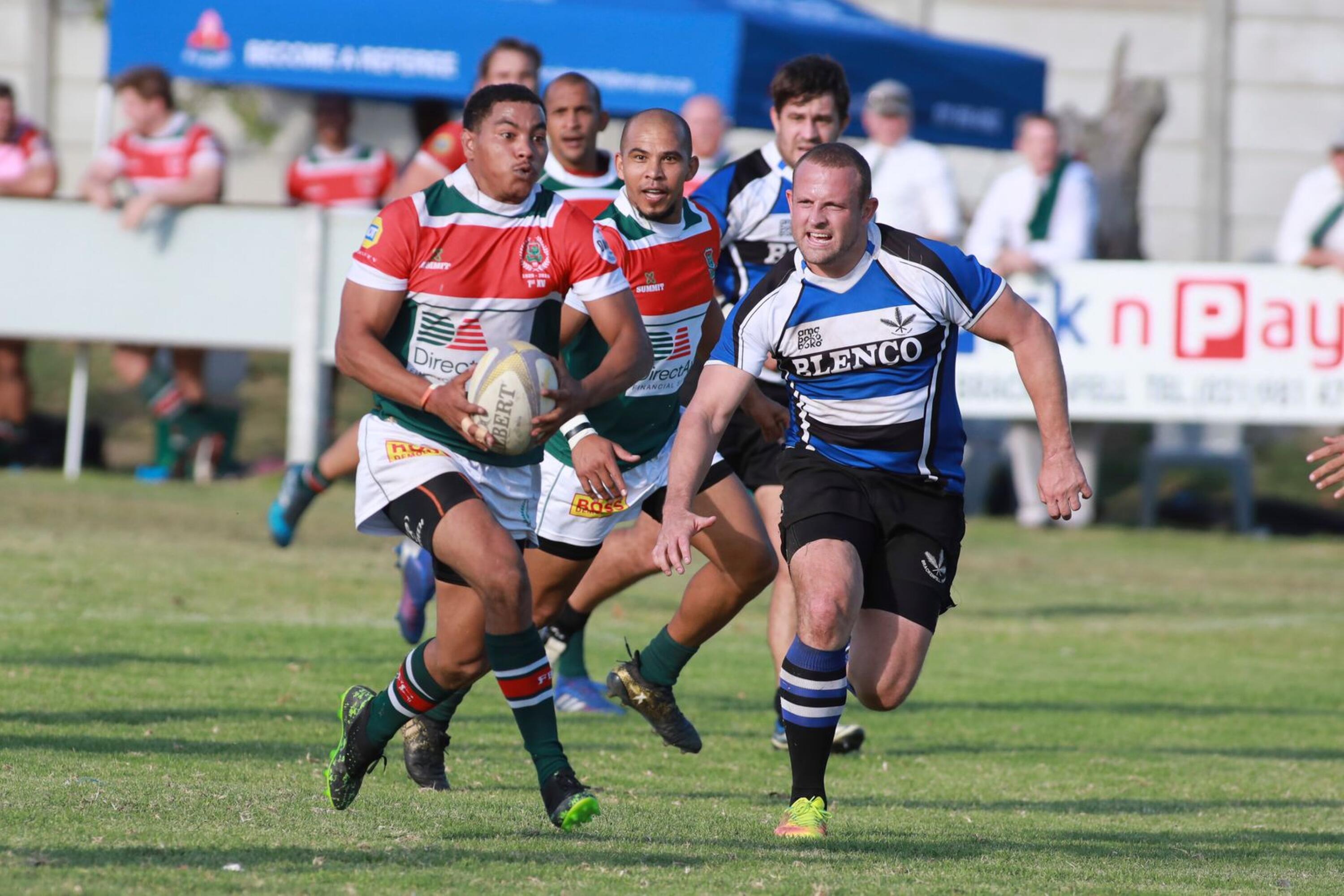 It is just over a week before the "pencilled-in" start of the shortened Super League A (SLA) season and False Bay will know just how competitive they will be after Saturday's friendly against Hamilton at Constantia.
False Bay have bagged two out of two wins in their friendly programme thus far, while Hammies suffered a surprise loss to Brackenfell but bounced back in a one-sided win against their annual derby against Villager.
The fact that the season is going ahead is notable in itself, testimony to the determination of the clubs to make this season happen and their commitment to put stringent Covid-19-compliant protocols in place.
All matches are no-spectator affairs but thanks to live streaming, club rugby fans across the peninsula have been able to enjoy coverage from their own homes.
SLA 2021 takes a different format this season. Split into two groups, one of eight teams, the other seven, a single round-robin league takes place with the top two teams of each league contesting the semi-final knockout.
Stellenbosch University and the University of Western Cape have withdrawn but Varsity Cup '21 Finalists, UCT, are available. Indeed, it is the Ikeys who will be False Bay's opening SLA match, so Saturday's contest at Constantia is a true dress rehearsal.
Hammies, bolstered by the presence of Springbok scrumhalf, Rudie Page, have a very capable team. Their big forwards lay a solid foundation off which their speedy back can play.
Journeyman Page is up against the Bay's Dylon Frylinck, himself a wisened half-back and this particular battle will surely be a highlight of the match.
Coach Johnno van der Walt appears to be planning to field his best available team, captain Thabo Ngcongo leading an experienced and vibrant team onto the pitch come 4pm on Saturday. It promises to be an enthralling encounter and one almost guaranteed to entertain.
The Bay's Covid-affected season is one with many byes as the calendar accommodates a smaller field of competitors. Their pool includes Tygerberg and neighbours Villager, both traditionally keenly contested days.
Enthusing about an upcoming fixture is one thing, but true appreciation of what players and coaches have had to endure to get to this point is difficult to describe. Rugby is not a game one can jog around the block and count oneself as physically prepared. It takes months of conditioning, both individually and as a group, followed by many hours of situational practice all for a season no one was sure would happen and is taken one week at a time, dedication.
Many clubs have not had this luxury. False Bay and Hamilton face these same challenges as their players struggle to survive but it is through the dedication of the coaches and the club organisers that quality outfits such as these two take to the field on Saturday.
There are three matches planned for Saturday and two for Friday night which take place at Hamilton RFC. Saturday's schedule sees the Bay's under-21 team get a fair measurement of their ability.
Coach Ashley Wells and his assistants have worked wonders, playing a truly entertaining, attractive brand of rugby. Similarly, the False Bay Second XV have impressed with their running style of rugby, and it is a pity that these contests cannot be streamed for audiences to enjoy.
Details of the streaming are as follows: https://youtu.be/rsNKTX9r2nI
• Jon Harris is a member of False Bay RFC