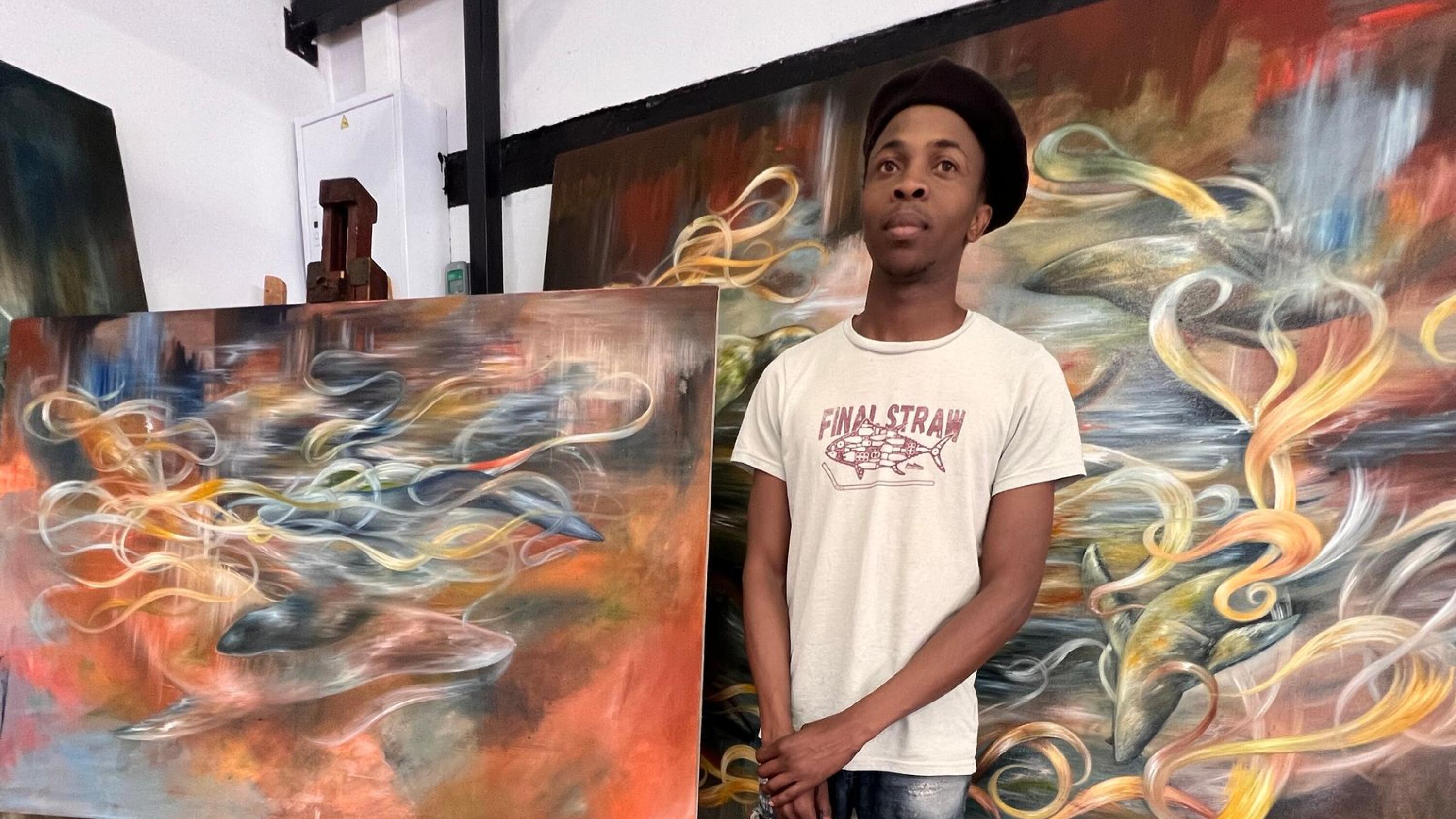 A solo exhibition by Theko Boshomane, titled Lewatle: Spirit of the Ocean, runs until Sunday October 30 at Gallery South in Muizenberg.
Lewatle: Spirit of the Ocean reflects Boshomane's exploration of an interior space in relation to his proximity to the Muizenberg coast during his year-long residency at Gallery South.
"I see the ocean as something you learn from and communicate with, rather than something you simply immerse yourself in physically. It's a reference from nature that I look at and I communicate with. Some days the ocean is too loud for me, it's angry; other days it's calm, resonating with my internal calmness. Some days I feel like dancing to the sound of the waves. I have had to overcome my own long-term fear of the water, which tells me I have an ancestral calling."
As he has better understood the personal healing process in his work, he has become increasingly aware of the accompanying spiritual journey. "When I started painting I didn't realise it was more an approach to spiritual awakening," he says. "Now I can see I am using my work the same way one would be a traditional healer."
In Lewatle, the oceanic imagery represents what happens in the spirit of the artist as he engages in a profound personal dialogue with the ocean itself and with the spirit it contains.
"Now that we have the freedom and opportunity, it is the responsibility of my generation to take it further than the previous generations and to tell the spiritual stories," says Boshomane. "I am inspired by the notion, as I heard on a Kaya FM podcast in a conversation between the hosts and musician Msaki that the elders are saying that 'We have done all the suffering that needed to be done. You guys are here to heal. And by healing yourselves you heal us'," says Boshomane.