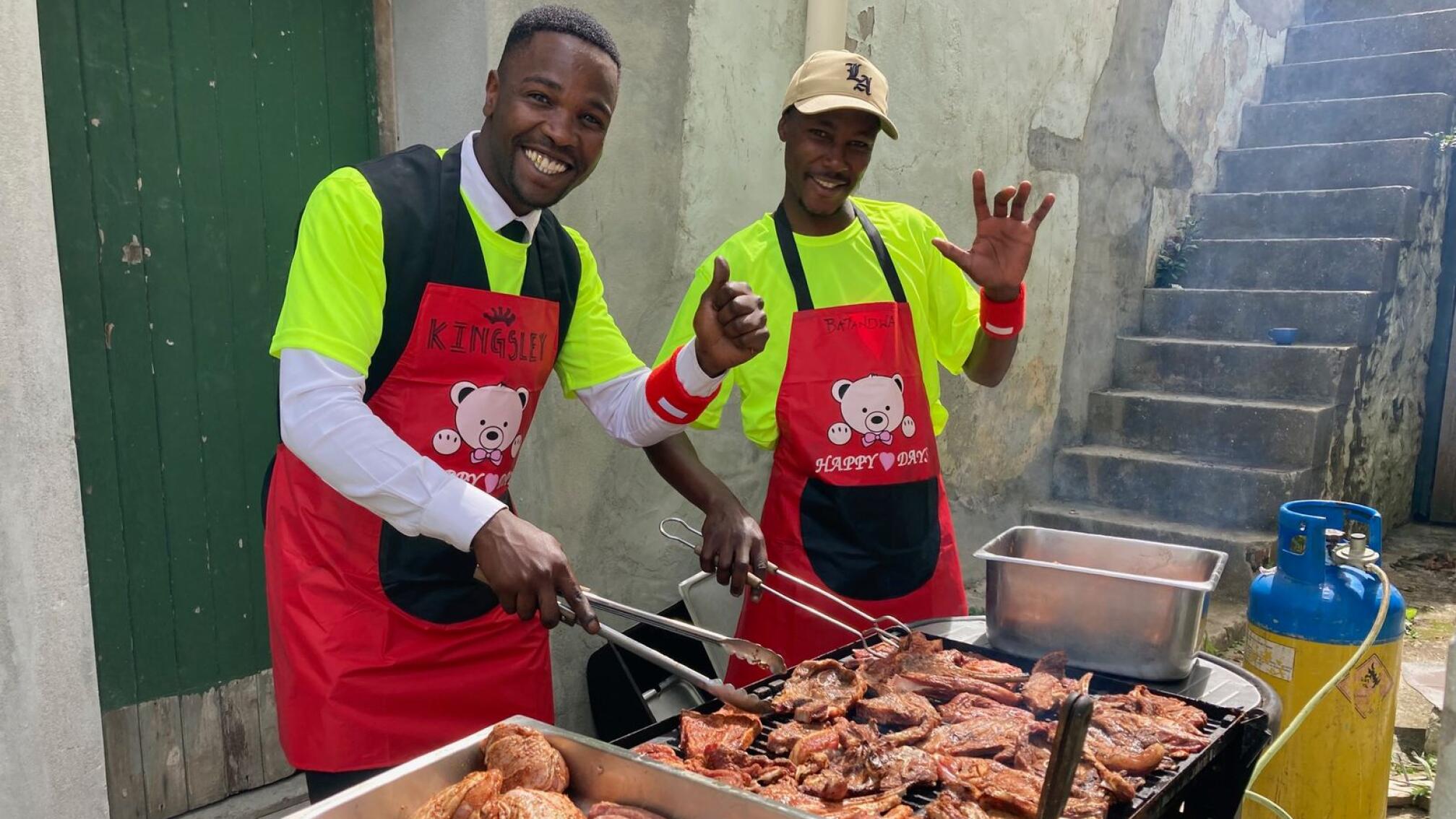 Coffee has changed the lives of six former homeless men who were determined to beat the odds and make something of their lives.
With the help of My Father's House, a community kitchen in Simon's Town, six men graduated on Friday, September 30, after they participated in and completed a two-week barista training course through Gangstar Café, a social enterprise of The Message Trust that provides job readiness, barista and job-shadowing training throughout the year.
My Father's House founder Pastor Shaddie Valayadum said he was proud of the graduates as they had been selected from a larger group during a three-week work readiness programme.
To assist the men in mastering the art of making a good cup of coffee, My Father's House launched MFH Café on Monday, October 3, and will be giving away 50 koesisters (1 per person) to the first 50 customers to support the café. All coffees are R20 for a standard size.
During graduation, Pastor Valayadum encouraged the men to build up a customer base and to use their money wisely.
"Be intentional about your day and what you want to do and achieve. This is just the foundation and building it up is entirely up to you," he said.
Graduate Dulan Gates said when he first came to Simon's Town he was a "broken man".
"A field worker brought me to My Father's House and said I can change my life while I was still alive. If it wasn't for My Father's House I would have been in prison or six-foot under," he said.
Benni-Lee Joseph said since his involvement with My Father's House he has received three certificates: One for drug rehabilitation from Living Hope, one for the work readiness programme, and his barista training certificate.
The Message Trust facilitator Mthetheleli Ngxeke said he was proud of the men's achievements.
The graduates celebrated their achievements afterward with a braai sponsored by My Father's House.