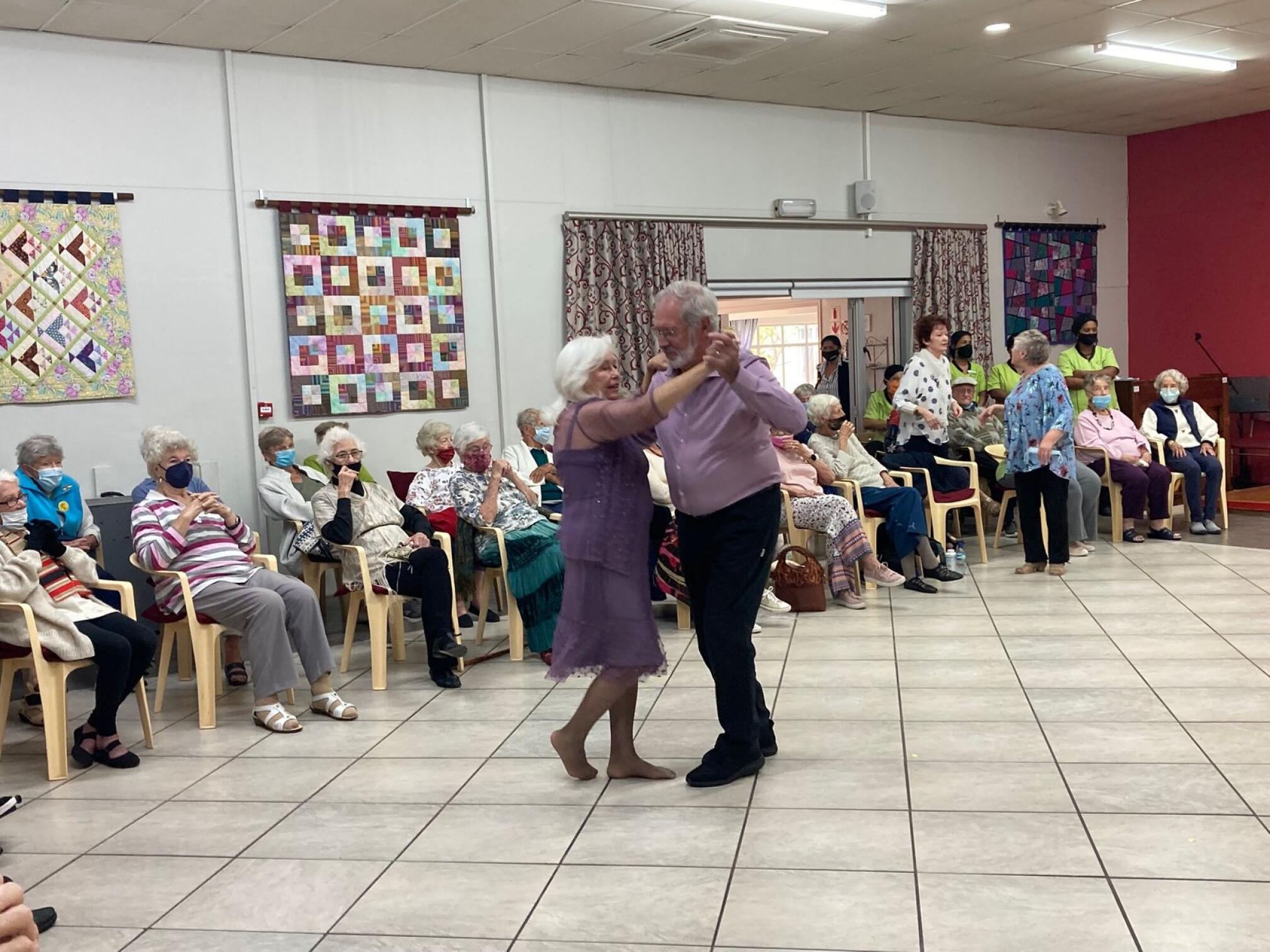 Residents of Nerina Gardens retirement home celebrated International Dance Day on Friday April 29.
Cheering, clapping, and laughter echoed throughout the hallways as a group of line dancers showed off their moves.
Nerina Gardens manager Sandy Lovick announced each set with a quote about dancing which included one from author Vivian Greene: "Life isn't about waiting for the storm to pass; it's about learning how to dance in the rain."
The line dancing was followed by a waltz and then the dancefloor was opened for everyone to enjoy. Kurt Darren's Loslappie proved to be the most popular song as it got most residents on the dance floor. Wheelchair-bound residents also joined in the fun with the help of staff.
According to the International Dance Day website, the day was created by the Dance Committee of the International Theatre Institute (ITI) in 1982. It is celebrated every year on April 29, the birthday of Jean-Georges Noverre (1727-1810), the creator of modern ballet.
The intention of the day is to celebrate dance, revel in the universality of this art form, cross all political, cultural, and ethnic barriers, and bring people together with a common language – dance.
Jean Stoter, 82, who is wheelchair-bound said it was a "fantastic" experience. She said she loved ballet as a child and started dancing at the age of four. When she was 11 years old her family moved to Zambia where she later met her husband.
"My husband loved dancing and he was a good dancer. We had the most beautiful dinner and dance evenings and we would dress up," she said.
Ken and Mary-Ann Budden who opened the dance floor with a waltz said they had "loved every minute".
The couple moved to Nerina Gardens in December 2021.
"We love it here and there is never a dull moment," Mr Budden said.
Ethne Egam-Fowler, 81, one of the line dancers said it was wonderful to see everyone's faces light up.
"People were spontaneous and really enjoyed themselves," she said.
Another line dancer, Joan Freeman, 81 and former reporter for The Star's social pages said she regularly participates in the line dancing sessions and according to her step counter, they do 4 934 steps during each session.
"I feel so elevated after each session," she said.