More than 150 volunteers braved the cold weather and rough seas to get their hands dirty in a clean-up project on Robben Island on Saturday September 17, which marked International Coastal Clean Up Day.
Over 500 bags of dirt and debris from the island were collected by volunteers, which included representatives from the Southern African Foundation for the Conservation of Coastal Birds (SANCCOB), the Two Oceans Aquarium Education Foundation, Robben Island Museum (RIM), Twyg, CapeNature and residents of the island.
The clean-up, organised by the Robben Island Museum (RIM) and Peninsula Beverages, is focused on raising awareness about ocean pollution, recycling as well as protecting conservation areas.
Ocean conservation NGO, The Beach-Co Op, also joined in, collecting data from the items people picked up on the beach as part of research which will track the kind of dirt items most found in the ocean.
Megan-Rose Francis, The Beach Co Op operational manager in Muizenberg, said the data collected was to receive long-term monitoring data, so that people can see what kind of dirt washes up on a sandy beach, versus a coastline.
She said they started a campaign called the Dirty Dozen, which includes 12 items of dirt that are often found on the beaches, which included plastic bottles, bottle tops, cigarette butts, glow sticks, lollipop sticks, and single use plastic wrappers.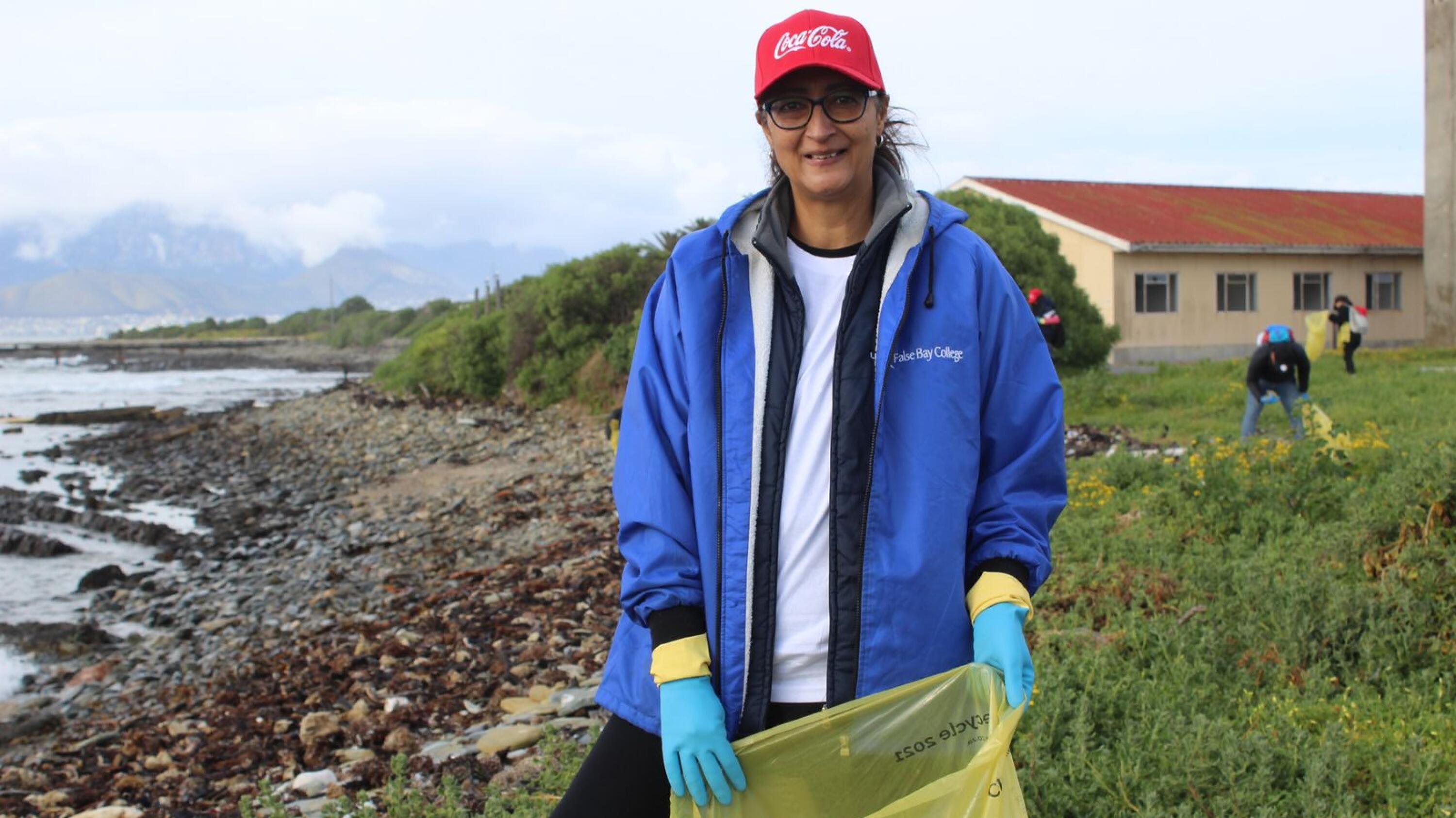 She said they were also starting campaigns to get people to take responsibility in caring for the planet.
Environmental manager at Robben Island Museum (RIM), Sabelo Madlala, said people's relationship with the oceans have to improve fundamentally "ïf we are going to preserve life on this planet as we know it".
He said most affected were lots of wildlife numbers which were dwindling on the island due to animals ingesting plastic and getting tangled in waste as a result of the debris.
Robben Island, a World Heritage Site, draws more than 300 000 visitors annually and is also home to a large variety of animal and bird life and flora species. The island also attracts large volumes of pollution and waste, through the passing ships, shipping lanes and land-based sources such as careless littering on beaches, as well as rubbish from Cape Town's stormwater drains and rivers that flow into Table Bay.
The goal of the coastal clean-up day is to promote greater environmental conservation awareness and to enhance and preserve ecosystems around the island.
Mr Madlala said that part of their strategic focus in understanding how they can protect the natural environment, is to try and improve the public's relationship with the ocean and educate them about the devastating impact of their often, thoughtless behaviour.
Priscilla Urquhart, head of public affairs, communications and sustainability for Cape Peninsula Beverages, said this was the third year they were doing the clean-up. "We are always so overwhelmed by the amount of waste that accumulates and will continue supporting the RIM team in protecting the environment."
CEO at Sancobb Table View, Natalie Maskell, said Sancobb volunteered at the clean-up because they worked closely with RIM since they have a large sea bird colony on the island. She said there were roughly only 10 000 breeding pairs of African penguins left in South Africa. "We are running out of time, so we will do everything we can to help our sealife."
Richard Whiteing, who used to work at the RIM for close to 15 years, was also invited to join. "This is so important because so much lands up in the sea and lots of things come off vessels and accumulates off the beach. We need to do what we can to help preserve our sealife and protect our oceans."
The volunteers were treated to a short prison tour before they departed to the main land.