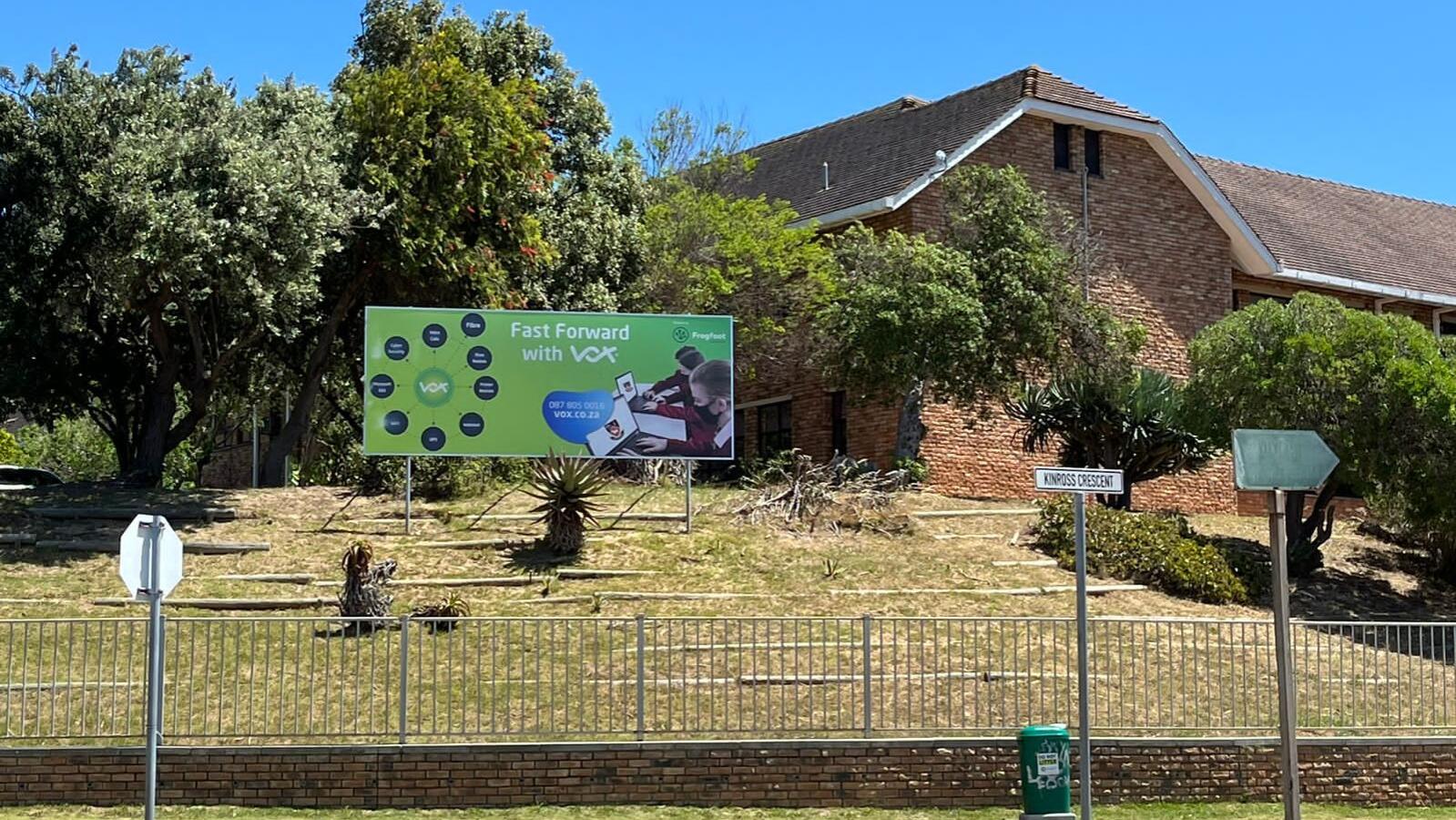 The community has until Wednesday November 9 to comment on whether a billboard, which has been on the premises of Fish Hoek High School for more than a year, should stay or go.
The application for 18m² sign was submitted to the City in terms of its Outdoor Advertising and Signage By-law.
School governing body chairwoman Nicky Attenborough said the billboard was part of an agreement the school had with Vox, an internet service provider, to provide the school with a "gig line" and manage its admin system and pupils' network, allowing the school to give internet access to all pupils.
Ms Attenborough said the billboard went up during the Covid-19 pandemic when the school was looking for extra income through advertising. It was also accompanied by advertising hoardings along the school's perimeter.
"The hoardings were obviously very visible and people saw it and there were some complaints about it, and the school found out that there were permissions required that it had not been aware of. The hoarding has subsequently been removed and placed in areas where it is permitted," she said.
The City had retrospectively allowed the school to apply for the billboard, she said.
"With permission from the City, the school is correcting what hadn't been done before," she said.
Mayoral committee member for spatial planning and environment Eddie Andrews said letters inviting comment from interested and affected parties had been sent out as required by the City's Outdoor Advertising and Signage By-law.
Fish Hoek Valley Ratepayers' and Resident's Association chairman Brian Youngblood said the association was awaiting responses from its members before formulating its response.
To comment, email Selwyn.Klassen@capetown.gov.za with the reference number 110018937 in the subject line.